Hyundai Wins Two Awards at the 2021 What Car? Used Car Awards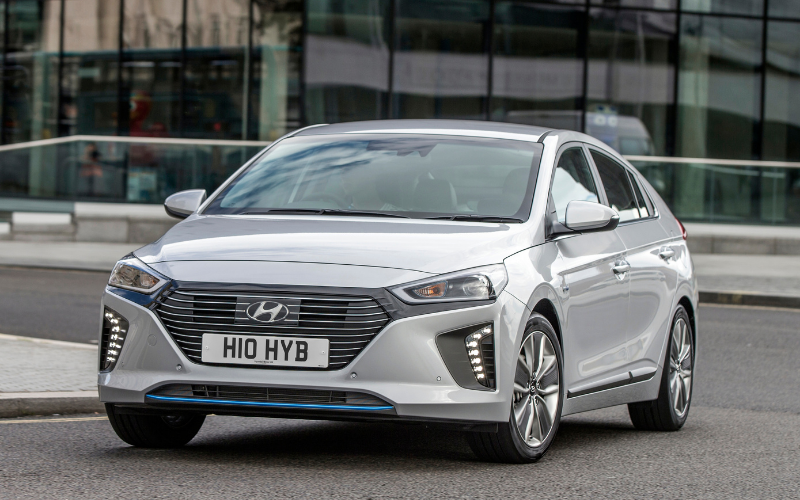 Hyundai has scooped up two awards at the What Car? Used Car Awards.
The i10 was named Best Used Value Car and the IONIQ was awarded Best Used Hybrid. Both models have been firm favourites with many UK drivers and have picked up numerous awards in the past few years.
Mark Pearson, Used Cars Editor for What Car? said: "The dinky i10 has always been one of our favourite city cars. It's fun to drive, for starters, and we also love it for its space, comfort, practicality and high-quality feel. It's economical and reliable too, and by buying one at the price and age we've picked here you'll also benefit from a good portion of its five-year warranty. Its clever packaging, big-car refinement and excellent value are what really set it apart for us in this highly competitive class."
The Hyundai i10 is now onto its third generation and still delivers a show-stopping performance, with great technology features. For a compact car, it's always been renowned for its spacious interior, offering a comfortable and enjoyable experience for drivers and passengers.
Commenting on the success of the IONIQ, Mark Pearson said: "The versatile IONIQ is a frequent winner in our What Car? awards and that's not surprising: it's a great hybrid car and, in particular, it's terrific value as a used buy. It offers up impressive real-world fuel economy, a well-built interior, generous equipment levels and, on top of that, it's good to drive, too. It's also practical and reliable, and there are plenty of them around to buy. As a bonus, you should pick up the residue of its splendid five-year from new warranty."
The IONIQ is the full package and with a great range of powertrains to choose from – Electric, Plug-in Hybrid and Hybrid – it's a model that gives drivers the choice to choose the way they want to drive.
Ashley Andrew, Managing Director, Hyundai Motor UK, said: "i10 has always offered excellent value for money as a new or used car, so it's no surprise that every generation of the model continues to receive praise from influential consumer titles such as What Car? The IONIQ Hybrid is becoming a popular choice for used car buyers wanting to reduce their vehicle emissions whilst still owning a car that offers a high level of specification."
Both vehicles provide excellent value-for-money and it's no surprise that they have been announced winners at this year's What Car? Used Car Awards.