Introducing the All-New MG4 EV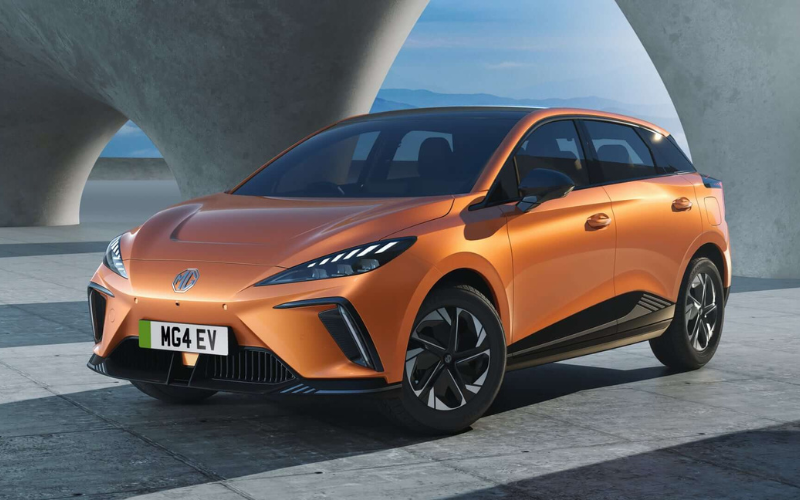 MG has revealed some exciting details on its brand-new EV, the MG4 ahead of its official launch later this year.
So, what can we expect from the newest addition to the lineup? Read on to find out.
The MG4 will mark the start of a new era for the brand. It will be the first model to be based on the state-of-the-art Modular Scalable Platform (MSP) – an advanced battery architecture that will be utilised for the next wave of electric vehicles from MG.
The versatile, cutting-edge platform will cater for an array of body styles, including hatchbacks and SUVs. It has been designed with efficiency at its core with room for range and performance scalability as well as compatibility with future technologies such as battery swapping.
The MG4 is a hatchback that will sit below the MG5 estate in the brand's lineup.
It looks fantastic from the outside, with sporty elements that accentuate its sense of style. Sleek headlights, black side skirts, smart alloys, and a full-width rear light bar all help to grab attention from the get-go.
It has heaps of interior space for optimal occupant comfort, as well as great luggage carrying capacity. There is plenty of technology on board too - a large central infotainment screen sits above a floating centre console and a digital driver's display will help to convey important information about the car and driving at a glance.
With two battery options on offer (51kWh and 64kWh) and a single motor, the new MG4 will have a range between 218 - 281 miles (WLTP), so you needn't worry about its ability to fit into everyday life.
David Allison, Head of Product & Planning at MG Motor UK, said: "The MG4 EV is a key part of the next phase of growth for MG. Our new MSP architecture will enable us to offer multiple options for the rapidly expanding UK electric car market, with all choices reinforcing our reputation for outstanding design, market-leading technology, and excellent value for money."
Due to go on sale in September 2022, further details on the all-new MG4 EV will be released in due course. Keep an eye on our Newsroom for updates, including pricing and specification details.
Can't wait until then? Follow the links below for more.