Toyota Top Tourist Attractions with EV Charging Points in Scotland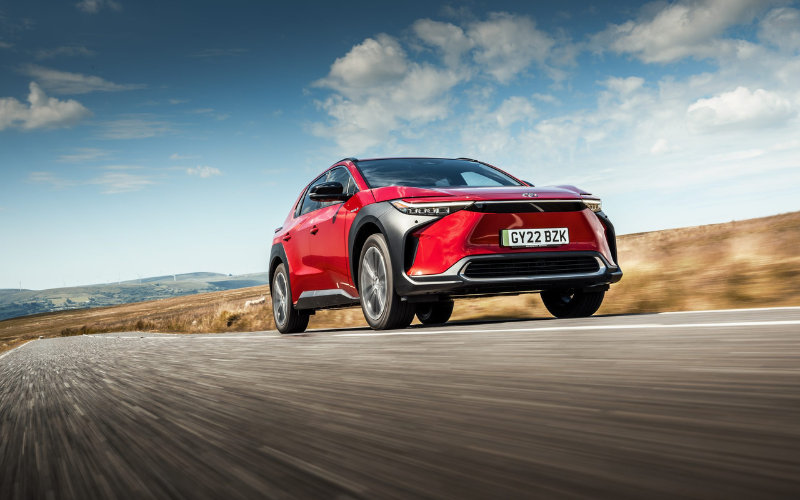 Taking your electric vehicle out for a whizz here in Scotland? Here are some of the country's top attractions with EV charging points for your vehicle, as suggested by Toyota.
Electric vehicles have become an important part of the future of motoring. As we move towards greener fuel solutions, we're seeing more of them on our roads daily.
Whether its for work or social use, it's important to make sure you are getting the most out of your electric vehicle. Many drivers may feel uneasy about making longer journeys in their electric vehicle due to the fear that they will not be able to access a charging point for the journey home.
That is why we share this handy guide to help you plan some fantastic travels at these popular Scottish attractions, worry-free.
Dundee- V&A Museum
The V&A Museum is a design museum in Dundee, Scotland. The building was designed by Japanese architects Kengo Kuma & Associates, featuring curved concrete walls designed to resemble the Scottish cliff face landscapes that the nation is known and loved for.
Packed with all things design, it is an inspirational hub for those interested in art and design. Located on the waterfront at Dundee, it offers this cultural experience set at the forefront of one of Scotland's most renowned tourist hotspots. Electric vehicle users visiting the museum will find an Urban Electric charging station at Early Grey Place West, which is a two-minute walk away from the site.
Drumnadrochit- Loch Ness Centre and Exhibition
Documenting the history of Scotland's most famous monster, the Loch Ness Centre and Exhibition offers photographs of alleged sightings, underwater footage, and research, all presented using high-tech lasers, digital projection, and special effects. 7 themed areas chart millions of years of history, folklore and mystery, and there is also extensive research into the surrounding environment, combining legend and science into a unique and fascinating experience. For those travelling by electric vehicle, the
Drumnadrochit tourist information park offers rapid EV chargers, courtesy of ChargePlace Scotland.
Port Logan- Logan Botanic Garden
Known as Scotland's most exotic garden, Logan Botanic Garden infuses plants and flowers from South and Central America, Southern Africa and Australasia, all within a spectacular Scottish setting for visitors. The five-star garden is located on the south-western tip of Scotland and warmed by the Gulf Stream, enabling plants rarely seen elsewhere throughout the UK to thrive. These include the likes of palm trees and tree ferns, eucalyptus and giant gunnera, and many more exotic plants in the Walled Garden and Logan Conservatory. For those planning to make the journey in their electric vehicle, there are four free-to-use chargers in the car park on-site.