"We're the new kids at Le Mans" says Nissan
03/02/2015 09:06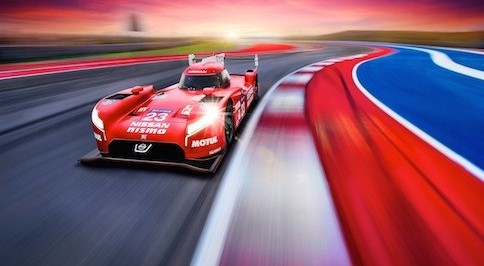 "We're the new kids at Le Mans" says Nissan
Nissan revealed a glimpse of its Le Mans challenger the Nissan GT-R LM Nismo during the commercial break for Super Bowl XLIX.
Having received more then 110 million viewers last year, the 2015 game was the perfect opportunity for Nissan to run the "With Dad" advert, revealing the much-anticipated Nissan GT-R LM Nismo the brand's new Le Mans 24 Hours competitor.
The Japanese manufacturer has produced a front-engined, front wheel drive car that is powered by a V6 3-litre twin turbo petrol engine and a kinetic energy recovery system. The car will go head-to-head with the world's greatest in the LM P1 class of the FIA World Endurance Championship, the highest category in world sports car racing.
Global head of marketing and brand strategy at Nissan Roel de Vries said: "It gave us great pride to reveal the Nissan GT-R LM Nismo during the Superbowl. The combination of the Super Bowl and the Le Mans 24 Hours two of the most watched sporting events in the world presented us with a unique opportunity to showcase our most ambitious motorsport programme in recent times."
He added: "The GT-R is our flagship road car. This, the ultimate GT-R, continues a sporting bloodline that goes back three decades with Nismo, the motorsport and performance arm of Nissan. Le Mans drives innovation so success on the track will lead to greater innovation in our road car range. We are the new kids at Le Mans; our opponents are the best in the world but we are ready."
by: Sophie Williamson-Stothert
All News