A Guide to HP and PCP Car Finance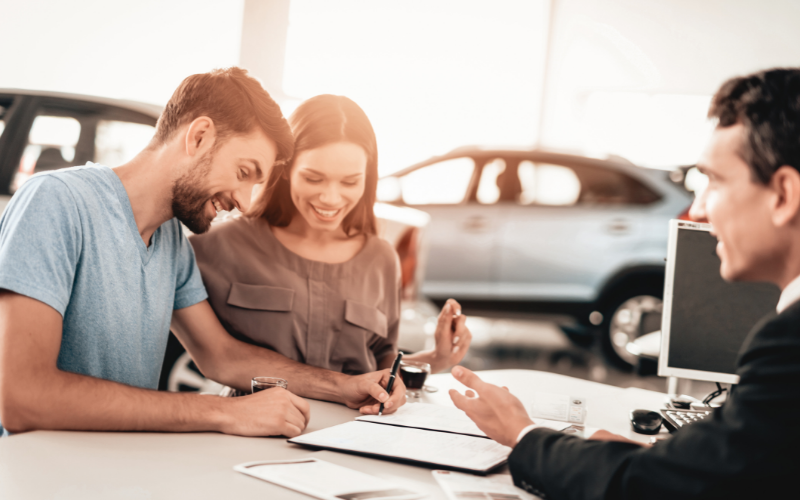 There are many different types of finance on offer and with each working slightly differently it can often be tricky to understand what's what.
In this article, we will cover everything you need to know about HP and PCP contracts, to help you better understand each type of finance. Therefore, when you come to buy a new or used car, you'll know exactly what finance plan is right for you,
Read on to get started.
Purchase Contract Purchase
What is PCP?
Personal Contract Purchase (PCP) is one of the most popular finance options that customers can choose.
PCP agreements can be taken out on new or used vehicles, and the Guaranteed Minimum Future Value (GMFV) amount and the fixed monthly payments will be determined once the mileage limit and agreement length is set.
How does PCP work?
An initial deposit is to be paid, which can either be a cash payment or you can part-exchange your current vehicle, or combine both options to pay the deposit. After the deposit is paid, the contract will be signed and your fixed monthly payments will begin.
Some PCP agreements have a £0 deposit; however this means that the monthly payments will be higher than those plans which do have an initial deposit.
One reason why the PCP finance option is such a popular choice, is that you have three options to choose from at the end of your agreement.
1. You can simply end the agreement once all monthly payments have been made and return the car to the lender.
2. At the start of your agreement, an 'Option to Purchase' fee may be arranged, giving you the option to buy the car once the payments have ended, along with paying the GMFV.
3. You can part-exchange or trade your car in for a new model and start a new agreement.
Please note: Charges may be incurred if the vehicle is damaged or if you have gone over the set mileage limit.
Who is PCP suitable for?
If you're a private buyer and looking for multiple options at the end of your agreement, then a PCP agreement could be the one for you.
For more information and to find out if a PCP agreement is the right choice for you, enquire online, give us a call, or pop down to your local Macklin Motors dealership today.
Benefits of PCP
- You have multiple options at the end of the agreement
- The deposit contribution helps to lower your monthly payments
- You can cancel your PCP agreement early
Hire Purchase
What is HP?
Hire Purchase is another popular finance option for many motorists.
It's a really simple option to follow. Drivers pay a deposit followed by monthly payments, with interest included, and at the end of the agreement, they have the option to own the car if they pay an 'Option Fee'.
How does HP work?
The initial deposit is usually at least 10% of what the car is priced. This can either be paid in cash or as a part-exchange, or both. Once this is paid, you will begin paying the monthly payments for a fixed period of time and at the end of the agreement, you can pay the 'Option Fee', which will give you full ownership of the vehicle.
Who is HP suitable for?
Hire Purchase is a great option for both private and business customers, especially if you want to own the vehicle at the end of the agreement.
Benefits of HP
- You can become the owner of the vehicle at the end of the agreement
- A great option for businesses
- You can cancel your HP agreement early
To learn more about car finance, call us today to discuss your options and we will help you get started.