All-Electric Ford Mustang Mach-E Breaks World Record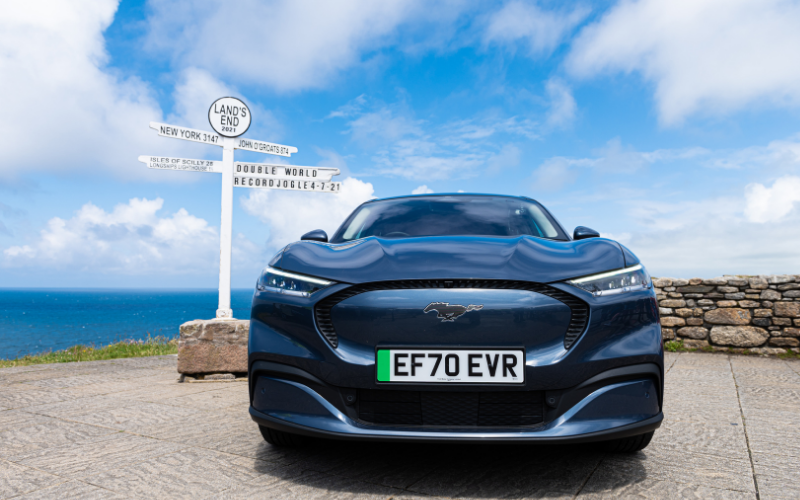 The latest all-electric model in the Ford line up, the Mustang Mach-E has earned a Guinness World Record after demonstrating remarkable efficiency on the 840-mile journey from John O'Groats to Land's End.
The vehicle took the record for having the lowest energy consumption in an electric car. The Mustang Mach-E travelled over 6.5 miles per kilowatt (kWh) hour of electrical energy. Such efficiency is equivalent to over 500 miles of range – which adds a further 120 miles to the 'official' vehicle range of 379 miles.
On the famously lengthy trip from John O'Groats to Lands End, the Mach-E stopped for just under 45 minutes in total to boost its battery. From leaving John O'Groats fully charged, the Mach-E stopped twice on its journey to charge up; once in Wigan, North West England and again in Cullompton, Devon.
The Mustang Mach-E had no issues in tackling the UK's longest direct distance, and with such short charge stops, it certainly proves the vehicles everyday capability.
Ford conducted some research on consumer perceptions towards electric vehicles, and found the average range which the public believe a fully charged electric vehicle can travel is under 150 miles. The fact that the Mustang Mach-E achieved three times this has given Ford hope that widespread range anxiety fears will soon be a thing of the past.
Want to know more about Ford's all-electric record-breaking car? Follow the links below: