All-New Nissan Qashqai Takes What Car? Award for Safety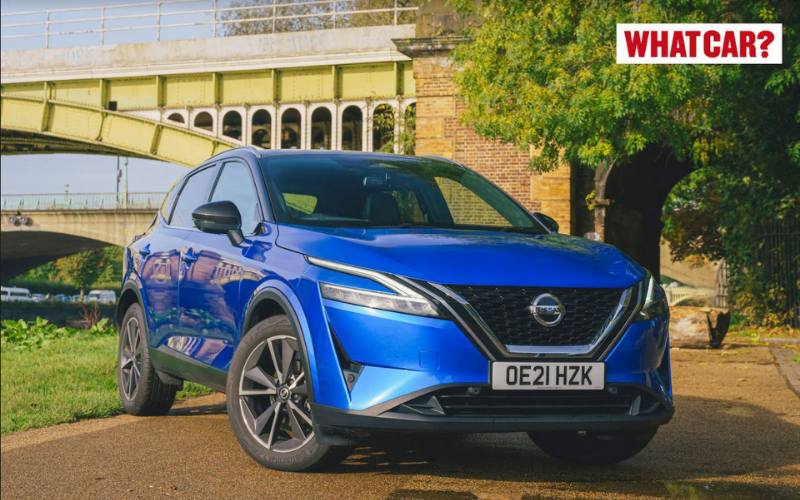 The All-New Nissan Qashqai has taken the top spot in the Safety category at the 2022 What Car Awards.
This accolade follows on from the Qashqai's recent success in Euro NCAP tests, where it was named in the 'Best in Class Cars of 2021', which recognises the top-scoring vehicles in the last year.
Steve Huntingford, Editor of What Car? Said: "One of the reasons that the new Nissan Qashqai is the 2022 What Car? Safety Award winner is that its overall Euro NCAP score is among the best of all the cars tested in the last 12 months. But for us it's just as significant that such safety comes in a relatively affordable family SUV, because it puts it within reach of so many drivers".
The All-New Nissan Qashqai not only offers substantial protection for occupants in the event of a crash but also comes with a suite of advanced safety technologies to help minimise the event of a collision in the first place.
Many of these intelligent features come as standard, and a number of these are a first in the C-SUV segment as a whole. Just some of the innovations include: Intelligent Forward Collision Warning, Intelligent Front Emergency Braking, Rear Emergency Braking, Intelligent Cruise Control and Emergency Lane Keeping.
It's these elements that helped the All-New Nissan Qashqai to the highest Euro NCAP score for Safety Assist, at 95%.
Andrew Humberstone, Managing Director Nissan Motor (GB) Ltd. commented "As Nissan works towards a goal of zero emissions and zero fatalities, we are proud to produce cars that deliver outstanding levels of road safety. Naturally we are delighted that our tireless efforts in developing these important safety technologies continue to be officially recognised as setting the benchmark, not just for the class but for the whole industry."
Keep an eye on our Newsroom for further motoring updates and award wins, or if you're looking for more information on the All-New Nissan Qashqai, follow the links below:
Contact Your Local Nissan Dealer