'Charge myHyundai' Gives EV Drivers Access to Largest UK Charging Network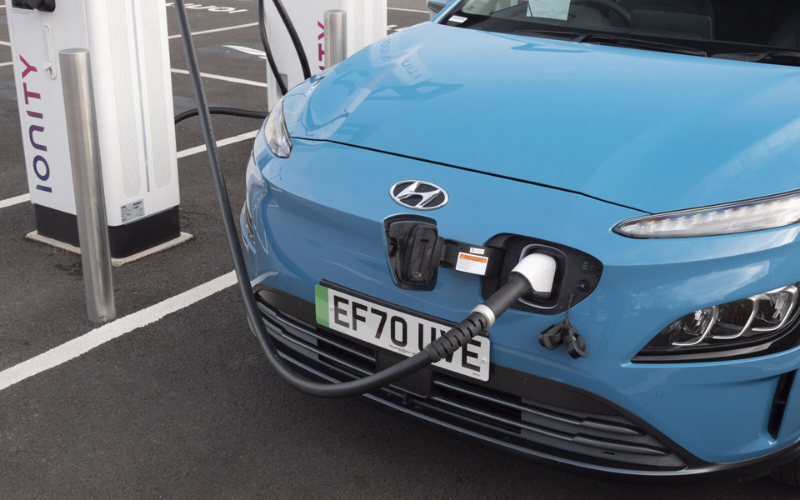 Hyundai has launched 'Charge myHyundai' to give Hyundai EV drivers access to more charging stations.
'Charge myHyundai' is a charging service that offers owners of brand-new Hyundai BEVs and PHEVs a convenient solution to charging their vehicle. They will have access to the largest charging network across the UK and will only need the mobile app or a card to use the service.
Ashley Andrew, Hyundai Motor UK's Managing Director, said: "We're excited to introduce Charge myHyundai to the UK for Hyundai electric vehicle customers as we know that public charging is one of the biggest perceived barriers for EV ownership. Charge myHyundai provides a comprehensive service where customers can easily locate and access public chargers, with a simplified payment solution giving BEV & PHEV owners peace-of-mind."
There will be over 15,000 charging points that drivers will be able to use and flexible pay-as-you-go tariffs will make it easier for customers when it comes to payment. The app can be downloaded on IOS and Android devices and will work as a navigator to help drivers find their closest charge point, along with providing price information for charging.
As well as using the app, customers will be sent an RFID card which can be used to access the charging points in areas where the mobile signal may be low.
To conclude, Ashley Andrews, said: "You'll see that as we continue to launch our next generation of electric cars, like the forthcoming IONIQ 5, Charge myHyundai will be integrated into the car's head unit making it even more convenient and seamless."
This new service from Hyundai will make charging easier and simpler for EV drivers, making the switch to electric even more appealing.
For more information or to learn more about electric vehicles, visit us online or contact your local Hyundai dealership today.