Double Success For PEUGEOT At The 2022 Driving Electric Awards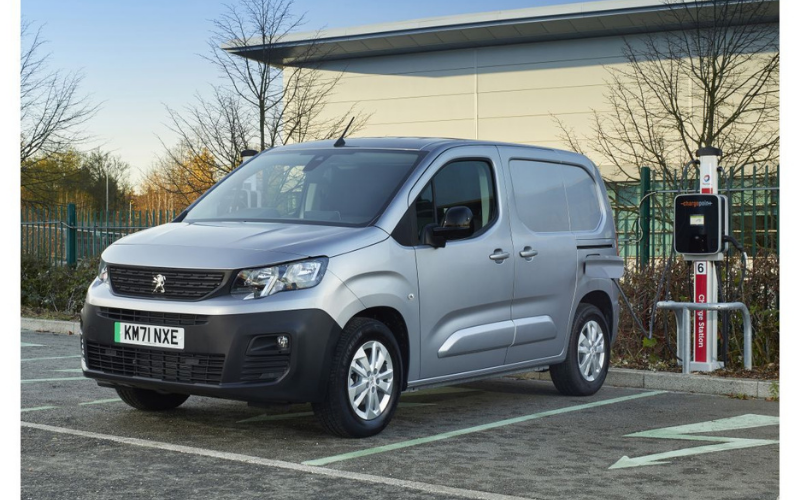 Taking home a double win at the 2022 Driving Electric Awards, the PEUGEOT e-partner was crowned 'best Small Electric Van' while the e-Expert was named 'Best Medium Electric Van.'
Recognising the best electric and hybrid vehicles available in the UK, the 2022 Driving Electric Awards are judged by a panel of experts who have driven behind the wheels of the UK's latest electric models.
PEUGEOT is working towards the target of offering an electrified variant across all of its models by 2024.
The Best Small Electric Van and Best Medium Electric Van accolades have acknowledged the work the brand has done to provide a fully electrified LCV range by the end of 2021.
Powered by a 50kWh battery and providing a range of up to 171 miles, the new PEUGEOT e-partner offers a load volume of 4.4m3 and a payload of up to 800kg.
Richard Ingram, Editor of Driving Electric, commented: "The PEUGEOT e-Partner – along with its Citroen, Vauxhall and Toyota stablemates – raises the bar when it comes to small electric vans.
"Excellent performance, versatility and charging performance make this a commercial vehicle suitable for the many, not the few.
The PEUGEOT e-Expert is available with either a 50kWh or 75 kWh battery and offers up to 143 and 205 miles of range.
Richard Ingram, Editor of Driving Electric, commented: "The PEUGEOT e-Expert is one of the best commercial vehicles you can buy.
"Using tried-and-tested technology from the Peugeot e-208, the e-Expert not only feels like a car to drive, it charges like one, too; 100kW is standard across the range. With a choice of batteries and a maximum volume of 6.1 cubic metres, it's an incredibly talented electric van."
Julie David, Managing Director, PEUGEOT UK, said: "I'm extremely pleased to see PEUGEOT's electric van range continue to be met with such positive praise.
"These are just the latest awards for our e-Partner and e-Expert models as they continue to impress critics and drivers."
Keep an eye out in our newsroom for more PEUGEOT updates.
Shop our fantastic range of new Peugeot e-Partner deals, here:
Shop New PEUGEOT e-Partner Deals
Shop our fantastic range of new Peugeot e-Expert deals, here: