Dunfermline workshop controller celebrates 40 years!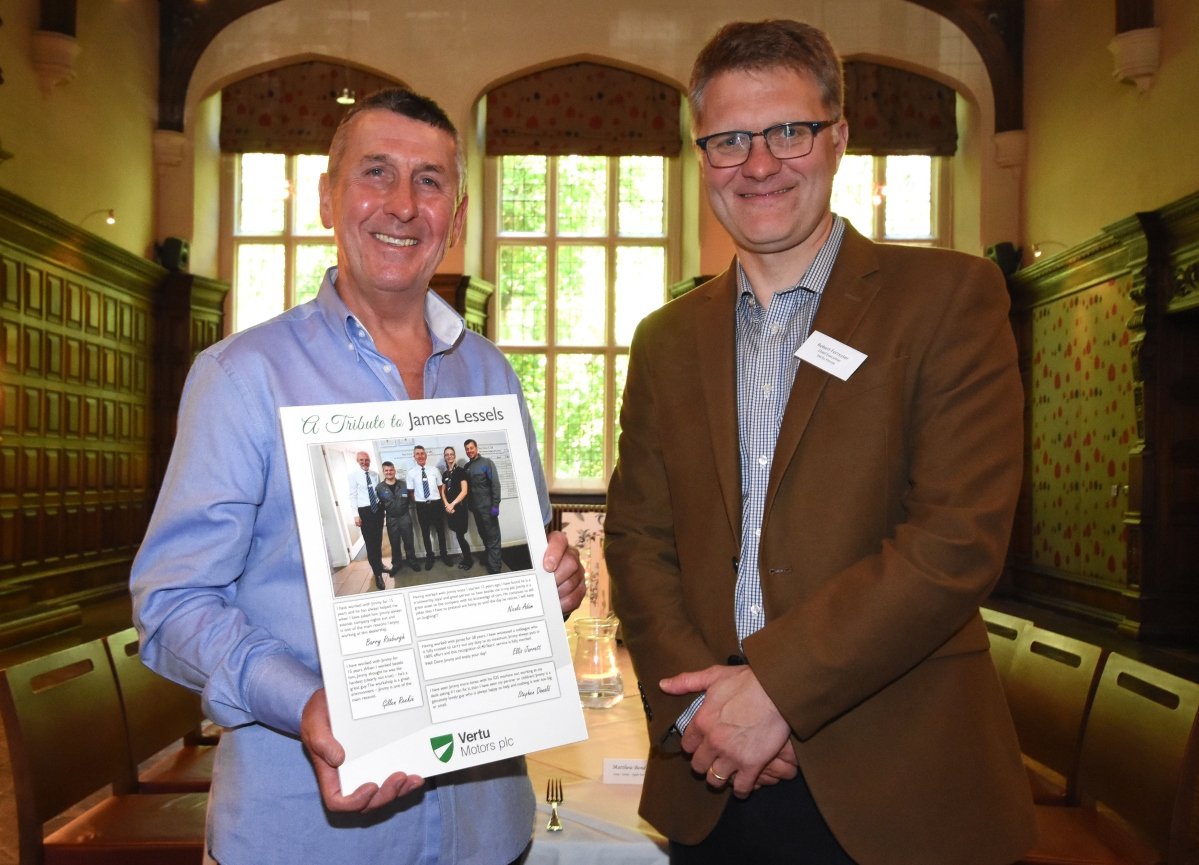 James Lessels joined the Dunfermline site in 1978. Since then, he has worked at the dealership as a mechanic, until he was promoted to workshop controller in 2011.
He and a number of colleagues from across the Vertu Motors Group, which operates Macklin Motors, were treated to a commemorative lunch at the Jesmond Dene House Hotel in Newcastle, hosted by the Group's CEO, Robert Forrester.
Robert Forrester, CEO at Vertu Motors plc, said: "In addition to investing in training and development, Vertu believes in recognising commitment and years of hard work from its colleagues.
"Our Group would not be a success without outstanding people who go above and beyond what is required of them on a daily basis. We have colleagues who have worked at their sites since starting an apprenticeship, and go on to spend years at the location. This longevity adds real credibility, not just to our Group, but for our customers and the communities our dealerships' operate in."
Ellis Jarett, service manager at Macklin Motors Dunfermline Ford added: "Having worked with James for 28 years, I have witnessed a colleague who is fully trusted to carry out any duty to its maximum. He always puts 100% effort in and this recognition of 40 years' service is fully merited. Well done Jimmy!"
James added: "This is a local dealership in every sense of the word. Over the years, I have come to know customers as friends and the people I have worked with in that time have become family. It's great to have been acknowledged with this achievement, if not slightly scary, and I am looking forward to the years to come."