Families Can Now Go Electric with the New Ford S-MAX Hybrid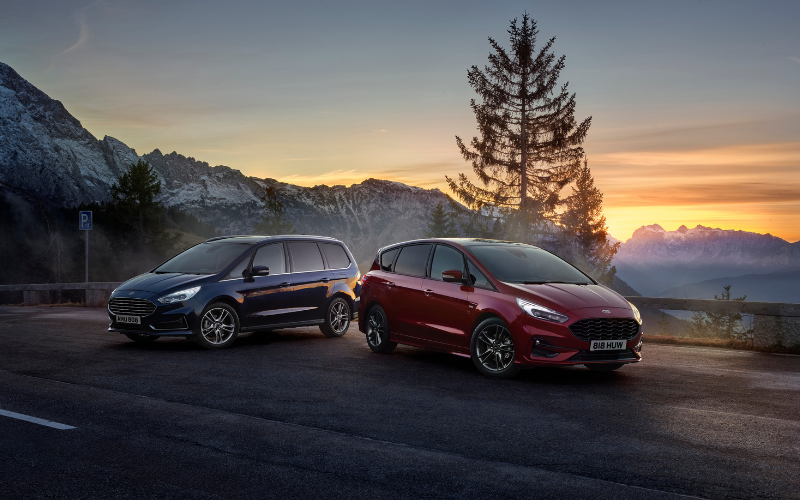 The new Ford S-MAX Hybrid has gone on sale, giving families the opportunity to go electric without compromising on practicality.
Ford's popular family car has been electrified, making it the UK's most affordable hybrid vehicle to accommodate seven seats.
Roelant de Waard, Ford's European Passenger Vehicle general manager, said: "S-MAX is the original sports activity vehicle, and now brings even more appeal for a new generation of customers with pure-electric driving capability for the first time. From a sporty, car-like driving experience to seats that fold flat at the push of a button, innovations that fit perfectly into family life have always been a big part of the S-MAX appeal. That makes the efficient and refined new hybrid powertrain a natural addition to the line-up."
Equipped with a 2.5-litre petrol engine, 1.1 kWh lithium-ion battery and an electric motor, the new S-MAX Hybrid releases 10% less CO2 emissions than the EcoBlue diesel engine, which is available across the Ford range.
Driver's won't have to worry about recharging the S-MAX either, thanks to the regenerative braking technology, which recovers up to 90% of energy when the vehicle brakes which is used to recharge the battery. The electric motor also enables the S-MAX to carry out shorter journeys on zero emissions, which is ideal for short commutes and inner-city driving.
To help recover as much energy as possible when braking, Ford has developed innovative technology – called Brake Coach – which helps drivers to brake gradually to ensure as much energy as possible is recovered to recharge the battery.
Ford has ensured that the new S-MAX features the latest technology to keep drivers and passengers connected on every journey. As well as having the FordPass Connect modem, which enables WIFI connection for up to 10 devices, the FordPass app also lets drivers remotely control their vehicle for an easier driving experience.
Perfect for families, the Ford S-MAX Hybrid offers space for up to seven people, with flexible seating to increase loading capacity to cater to a range of needs. It is also capable of towing up to 1,560kg, making it the perfect companion for any adventure.
Available to order now, you can contact your local Ford dealership today or enquire online for the very latest offer.