First Look at the All-New Hyundai Tucson N Line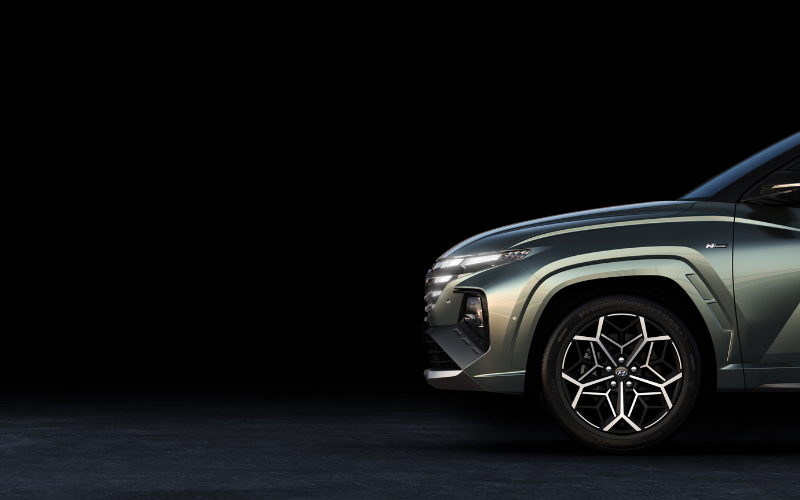 Following the unveiling of the all-new Tucson SUV, in September, Hyundai has now released the first images of the all-new Tucson N Line.
The N Line model will be available from Spring 2021 and will join the all-new Hyundai Tucson SUV line-up, offering drivers a sporty, high performing model to consider.
The N Line range is an entry-level to the brand's iconic N range, which caters to those who want to enjoy the ultimate, dynamic driving experience, where power and performance are second-to-none... and it's clear that the new Tucson N Line will live up to expectations.
Let's take a closer look.
Combining the iconic styling of the new Hyundai Tucson with the fierce, N Line attributes, this new model boasts a new era of SUV excellence.
The aggressive silhouette features striking curves, creating a distinctive exterior style that will stand out on every road. It's equipped with the same front grille design that features on the standard SUV, along with the sharp LED lighting, for a piercing finish.
The addition of the new Hyundai Tucson N Line mirrors some of the brand's other model line-ups, including the Kona, i10, i20 and i30, all of which feature an N Line model to offer customers even more choice.
Available to order next Spring, it won't be long until the new Hyundai Tucson N Line is hitting UK roads. But, in the meantime, make sure to keep checking our newsroom for all the latest updates on the new Tucson N Line.