First Look: Hyundai Releases First Images of the New Bayon SUV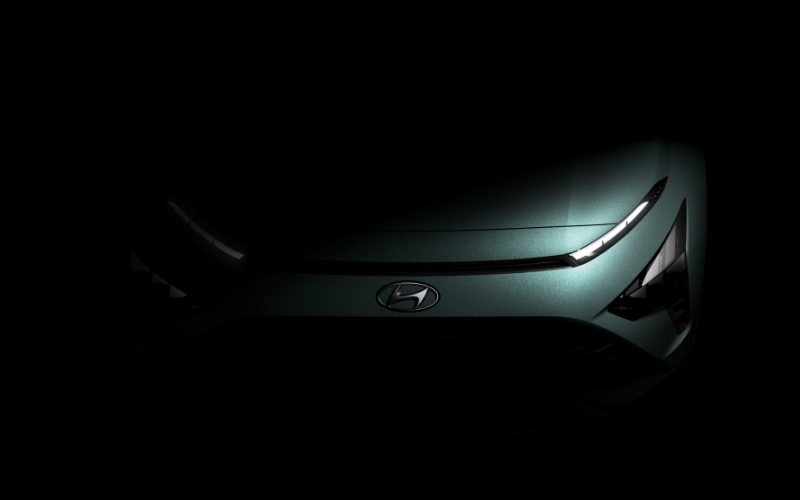 First images of Hyundai's all-new B-segment crossover SUV, the Bayon, have been revealed.
Set to be available for order later this year, the Bayon will be the newest addition to join the current range and will integrate the brand's Sensuous Sportiness design identity.
Andreas-Christoph Hofmann, Vice President of Marketing and Product, commented: "Hyundai is strongly established in the European SUV market already, in terms of our model range as well as our sales success. By launching a new, additional B-segment model as the entry point into our SUV line-up, we see a great opportunity to cover European customers' demand even better and to increase our offering in a highly popular segment."
The teaser images don't give too much away, but what we can see is that the all-new Hyundai Bayon will feature some strong design elements and a unique style.
Let's take a closer look.
To the front, the narrow daytime running lights create a piercing look, drawing your attention to the perfectly sculpted silhouette that echoes the Sensuous Sportiness concept. The grille is broad and opens towards the bottom, producing a muscular stance to ensure the Bayon stands out from the crowd.
Hyundai has cleverly created a striking rear exterior, with the arrow-like brake lights designed and placed as far out to imply a wider stance.
The All-New Bayon SUV is set to arrive later this year. More details are to be released in the next few weeks, so make sure to bookmark our news page so you don't miss out on the grand reveal.
Discover Hyundai's future models