Five Reasons Why The All-New Kuga Is A Great Family Car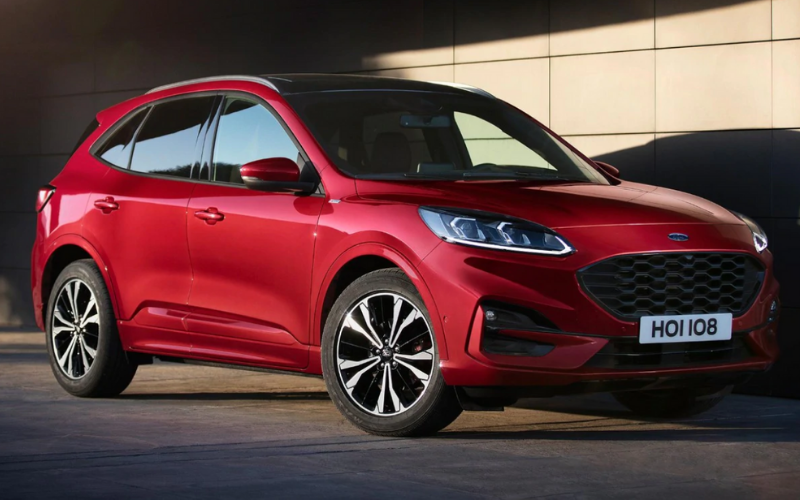 What do you look for when you're shopping for a family car?
Space? Practicality? Technical features?
Well, the All-New Kuga ticks all the boxes for a great family car. It's adaptable, practical and super safe, making it a great contender to be the next family car you drive home in.
Here are 5 reasons why the All-New Kuga is a great family car.
Hands-Free Boot Access
Any parent will understand the hassle of having both hands full of shopping bags and forgetting which bag or pocket the car keys are in! With the All-New Kuga, this will be one less thing to worry about. As long as the KeyFree key fob is in your pocket or bag, the boot can be accessed by simply swiping your foot under the centre of the bumper, allowing the boot to automatically open up without you having to pop your bags down and fear the apples will roll out all over the car park!
Spacious and Practical
When you have children, space and practicality become a priority! The All-New Kuga has been designed with this in mind, making sure there's plenty of head and legroom to make every journey comfortable.
The boot provides ample space to fit everything in, including the kitchen sink if needs be, and even if you still need room, the roof rails give you the choice to add a roof rack on for extra storage space.
Adaptable Seating
Adding to the practicality of the Kuga is the adaptable seating. Whether you need more boot space or legroom in the back, the seats adapt to your needs. You can slide the rear seats forward and backwards to create more legroom, as well as fold them down to expand the space in the boot.
Safety
After receiving a five star Euro NCAP rating, it's clear the All-New Kuga is a great choice for your family, giving you peace of mind on every journey.
Featuring exceptional safety systems, including Pre-Collison Assist and Electronic Stability Control, the All-New Kuga helps to take care of you and your passengers, maximising safety for all.
Improved Fuel Economy
The All-New Kuga offers newer, cleaner and more economical ways to drive. Featuring Plug-In Hybrid technology, the new Kuga improves fuel efficiency and economy, allowing you to tackle your daily commute on zero emissions!
If you're in the market for a new family car, we would definitely recommend the Kuga as an option. As you can see, it's spacious, practical and adaptable, without compromising on performance or design!
Along with the Kuga, there are some exciting vehicles joining the Ford range, including the new Puma and the All-Electric Mustang Mach-E, so watch this space!