Ford debuts three new trims at Goodwood Festival of Speed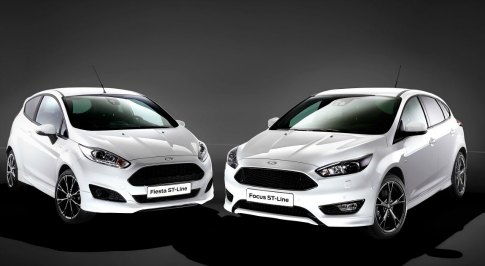 Ford has revealed three new sporty trims for three of its most iconic cars, the Fiesta, Focus and Mondeo.
At the 2016 Goodwood Festival of Speed, the three 'ST Line' trims were first revealed to the public, and focus on efficiency over speed, despite their sporty stylings. Including in the new trims are sports suspension, alternate designed alloy wheels, new, subtle exterior bodykit, a sports steering wheel, and sports seats. The cars' exteriors have been given a makeover too, with a lip spoiler added as well as a rear diffuser and honeycomb grille for the front bumper.
The Fiesta ST Line comes as a three and five door, with engine options ranging from 99bhp to a 138bhp 1.0-litre three-cylinder EcoBoost petrol engine. The Focus ST Line is offered with two diesels at 118bhp and 147bhp, and the petrol variants are 123bhp and 180bhp. The Mondeo ST Line boasts engines at the higher end of the Mondeo range, with the most powerful being a 178bhp 2.0-litre TDCi diesel.
Assuming these three trims are a success, more ST Line trims look very likely in future.