Ford Developing New Electric Cars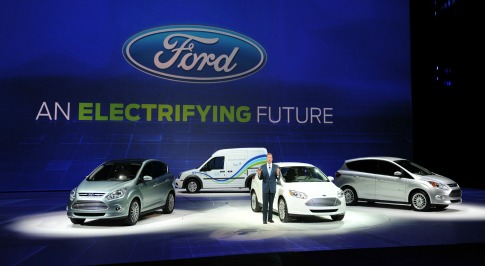 Ford is set to make a new foray into the electric car market, after announcing the development of an all new line-up of electric vehicles.
The new range of vehicles is touted for UK release in 2019, and will be branded with the Model E name. This announcement comes after Elon Musk's Tesla Motors was barred from using the Model E name in 2013, suggesting that Ford's plans have been in development for a while.
Although exact details are yet to be confirmed, Ford states that the line-up will contain a compact SUV, alongside a smaller option likely based on the Ford Focus. Cars will be offered with a full electric powertrain, alongside hybrid and plug-in hybrid variants, and will each be likely to have a 200 mile range. There will be no UK specific models, with the UK only receiving models also on sale in Europe. Pricing details have yet to be announced, although a spokesperson for Ford has said that the vehicles will be "realistically priced".
Last year Ford outlined plans to invest around £3.4 billion into electric vehicles, with a target of releasing 13 brand new EVs by 2020.