Ford GT Production Run Given Extra 2 Years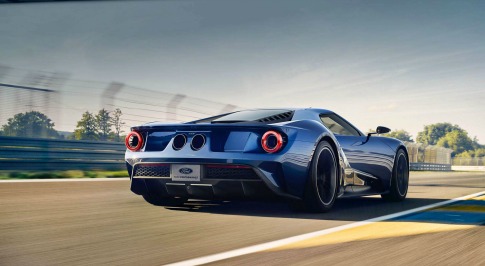 Not one single model of Ford's 600bhp GT has come hit the streets yet, however despite this, Ford have made the announcement that the GT's two year production run will be doubled, to a total of four years.
For each of the four year production run, just 250 GTs will be produced, with a total of 1000 on the road by the time assembly line is shut off. A massive 6,506 applications for the upcoming supercars have been received so far by Ford, which could be the reason behind the extended production run. Dave Pericak, Ford Performance's global director, commented:
"While we can't build enough Ford GTs for everyone who has applied, we are going to produce additional vehicles in an effort to satisfy more of our most loyal Ford ambassadors. We want to keep Ford GT exclusive, but at the same time we know how vital this customer is to our brand."
Around half of all the GTs to be produced will be bought in the UK, with Ford already having started the process of informing successful applicants. The first GTs will be delivered later this year.