Ford Puma is Crowned Scottish Car of the Year 2020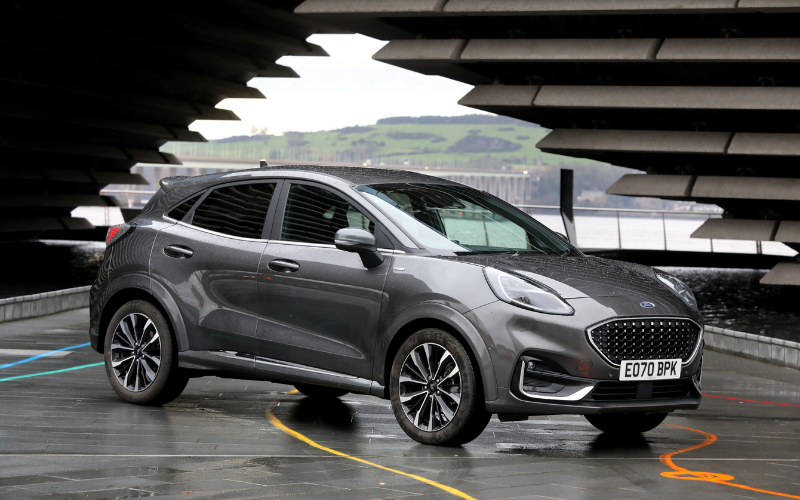 The Ford Puma has been named Scottish Car of the Year 2020.
The title is awarded by the Association of Scottish Motoring Writers (ASMW), who choose which car they feel is deserving of this prestigious award.
Launched earlier this year, the all-new Ford Puma has been a firm favourite for many UK drivers and was praised by the ASMW members for being "a handsome compact crossover package that reflects the trends of today's car buyers".
ASMW president Jack McKeown said: "Some years the vote is razor thin but 2020 saw a clear winner. Our members voted overwhelmingly for the Puma as Scottish Car of the Year. It's a terrific looking car that packs plenty of space for the growing family into a compact shape. A refined ride, zesty engines, a well laid out interior and competitive pricing are among its many attributes. What clinched it for our members is just how fun to drive it is. Sharing a chassis with the sharp-handling Fiesta means it grips beautifully through corners and shows small SUVs can put a smile on keen drivers' faces."
This is yet another award to add to the Puma's ever-growing cabinet and is the perfect ending to what has been an extremely successful year for the new model.
Lisa Brankin, managing director of Ford of Britain and Ireland, said: "For the Ford Puma to end its first year on sale as Scottish Car of the Year is testimony to the vehicle, and the team behind its launch. Ford Puma has already appeared as one of Scotland's top ten best-selling cars. Buyers are recognising its mix of style, connectivity, practicality and hybridisation. Thanks to the Association of Scottish Motoring Writers for adding its influential endorsement."
With prices starting at £22,000, contact your local Macklin Motors Ford dealership to book in for your test drive today.