Ford release new 'EcoBlue' diesel engine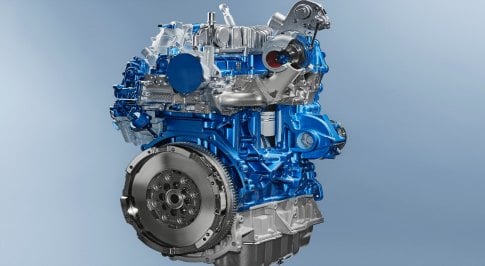 The 2.2 litre TDCi engine, used across the Ford line up, is to be replaced by with the new 2.0 litre 'EcoBlue' engine, in a pre-emptive bid to meet with Euro 6 regulations being brought in this September.
As well as the 2.0 litre, a 1.5 litre option is set to be released, and will be used for smaller engine Fords, such as lower powered Mondeos, the Focus, Fiesta, and both the C and B Max. In terms of horsepower, the varieties of the engine are capable of between 98 and 168bhp, with the addition of a 197bhp and 237bhp likely to be featured in higher performance cars such as the Focus ST. The EcoBlue engine is set to weight 10-15kg less than the old TDCi, and will take up less space under the bonnet. Despite the smaller proportions, Ford promises up to 20% more torque from 1250rpm, compared to the TDCi.
The first Ford models to benefit from the new engine are likely to be transit vans, after which it will progress to the cars at the larger end of the Ford spectrum, such as the Mondeo, S-Max, and Galaxy. Ford states they have reduced emissions by 10% in the EcoBlue, and have made improved fuel consumption levels by 13%.