Ford Reveals New Ford Puma ST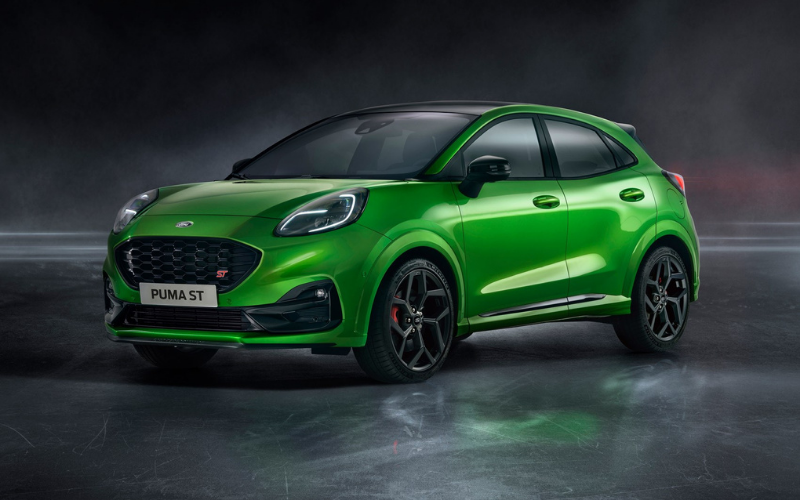 Ford has revealed the New Puma ST and it features four selectable drive modes, sports-tuned suspension, 19" alloy wheels and, of course, the iconic ST styling.
Built for the "thrill of the drive," the New Ford Puma ST has been injected with the fun-to-drive DNA that is synonymous with the ST range.
It's the new generation of Ford Performance and the brand's first ever performance SUV... and it's more powerful than ever.
Let's take a closer look.
Performance
The turbocharged 1.5-litre Ford EcoBoost engine delivers an impressive 200 PS with 320 Nm of torque. Capable of reaching 0-62mph in as little as 6.7 seconds, the New Ford Puma ST is quick to pick up speed to ensure an exhilarating experience.
Drivers can fine tune their entire experience with the four selectable driving modes available – Normal, Eco, Sport and Track – with all four modes refining the performance of the car to enhance stability, control and power.
Style and design
The New Ford Puma ST has been designed to combine the practicalities of an SUV with the thrilling performance of an ST model. Sculpted to create an unforgettable look, the New Puma ST is muscular and bold, whilst still delivering a dynamic and agile performance.
The boot capacity is unrivalled and the MegaBox feature adds an extra 80-litres of storage space to accommodate modern day living.
Technology
The New Ford Puma ST hasn't just got the looks... it's got the brains, too. Featuring intelligent driver aid systems and technology features, the Puma ST will be your personal driving assistant.
From Adaptive Cruise Control and Traffic Sign Recognition to Blind Spot Assist and a rear-view camera, the Ford Co-Pilot360 combines all the features you need for an easier and more comfortable journey.
Available to order from October 2020, the New Ford Puma ST will be arriving into showrooms in January 2021.
For more information and to keep up to date on future releases, head over to our Newsroom for all the latest news.