Ford 'Smart Mirror' Will Ensure Van Drivers Can See Clearly Behind Them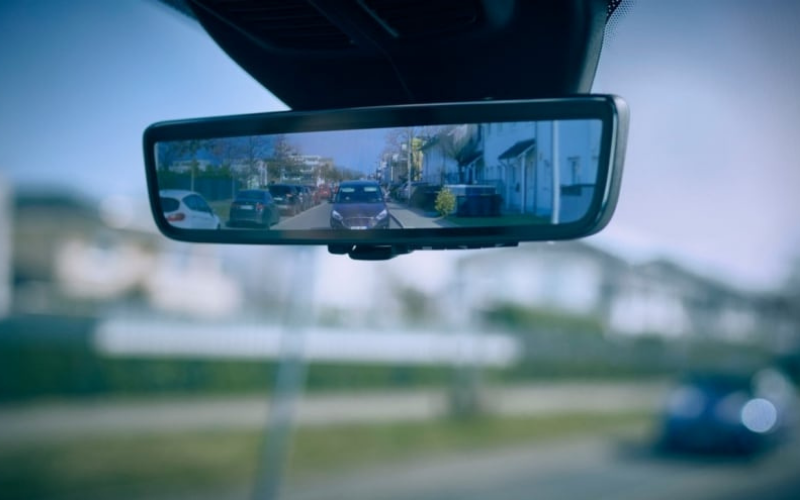 Van drivers will no longer have to worry about missing anything behind them as Ford is introducing a new 'Smart Mirror.'
The 'Smart Mirror' consists of a high-definition screen that will display a panoramic rear view for the drivers of Transit and Transit Custom vans.
Regardless of windowless rear doors or partitions that may be in the way, the full display interior mirror will allow drivers to spot cyclists, pedestrians and other vehicles that may be behind them.
A live feed will be shown on the display and this comes from a camera positioned on the rear of the van. The camera has been designed to feature automatic brightness control for optimum visibility both during the day and at night.
The system offers drivers a field view that is twice the width of a conventional rear-view mirror, which in turn will help drivers to be more aware of their surroundings.
Owen Gregory, director, Commercial Vehicle Aftersales, Ford of Europe commented: "Providing our drivers with maximum visibility – especially in urban areas where there is so much to look out for – increases their confidence and is a key part of making journeys safer for them, and for other road users as well."
The new mirror has the potential to be particularly beneficial to city van drivers, as their busy surroundings mean they are more likely to encounter bikes, e-scooters or pedestrians.
Ford's mirror will cost close to £675 and will be available for Ford Transit and Transit Custom vans fitted with windowless rear doors.
Keep an eye out for more Ford updates in our newsroom.
Why not take a look at the extensive range of new Ford van deals we have available on our website?