Ford's new Ka Plus set to replace Ka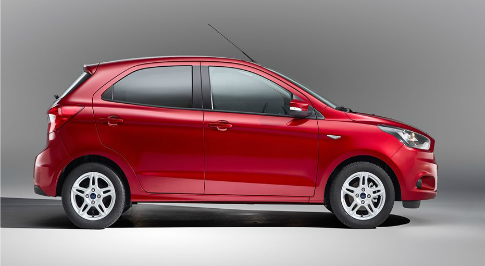 Ford's much-loved, confusingly-named Ka is set to be replaced with the Ka Plus (or Ka+), an updated version bearing minimal similarities to its predecessor.
Mostly aimed as a spiritual successor, rather than a direct descendent, the new Ka Plus is likely to compete with larger hatchbacks such as the Vauxhall Viva and Hyundai i10, rather than the Fiat 500 which posed as competitor to the Ka over its lifespan. The Ka Plus will start with one engine option, a 1.2L four-cylinder with either 69 or 84 break horsepower. Figures on performance have yet to be released, although Ford have stated the engine will run 56.5 miles to the gallon.
Inside, there are five seats, with a 270-litre boot. Additionally, Bluetooth comes as standard, and high-end trims will feature Ford's infotainment system, SYNC. Further, the addition of a 'MyFord' dock will enable passengers to charge mobile phones and sat navs.