Hyundai aims to produce 26 eco-friendly models through 2020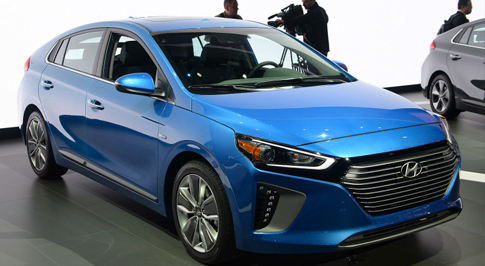 The Hyundai Motor Group, made up of both Hyundai and Kia, is aiming to become a leader in the green-car segment by releasing 26 eco-friendly cars up to 2020.
The Korean manufacturer's lofty ambitions include 12 hybrids, 6 plug-in hybrids, 2 electric cars, and 2 hydrogen fuel cells. Assuming the public's interest is sparked, Hyundai Motor Group aim to shift 300,000 electric cars by 2020, which as an enormous leap from the 43,000 sold in 2015, and is a clear indicator of the future direction the company intends to head in.
In order to keep the costs within reason when developing this new fleet of vehicles, components will be shared between cars. Speaking to Automotive News, Hyundai's green powertrain head, Lee Ki-Sang, commented,
"All our electric motors have the same diameter. The power output is different, but we can just adjust the width of the core winding. Or for the motor controller, we standardized to use the same printed circuit boards.
" It's a long road ahead, with US fuel prices at a low and green car sales currently in a dip in both the US and Europe. However, the South Korean company is not discouraged, pledging the army of new enviro-friendly vehicles over the next 4 years.