Hyundai Announce New IONIQ Brand With 3 New EVs Already Lined Up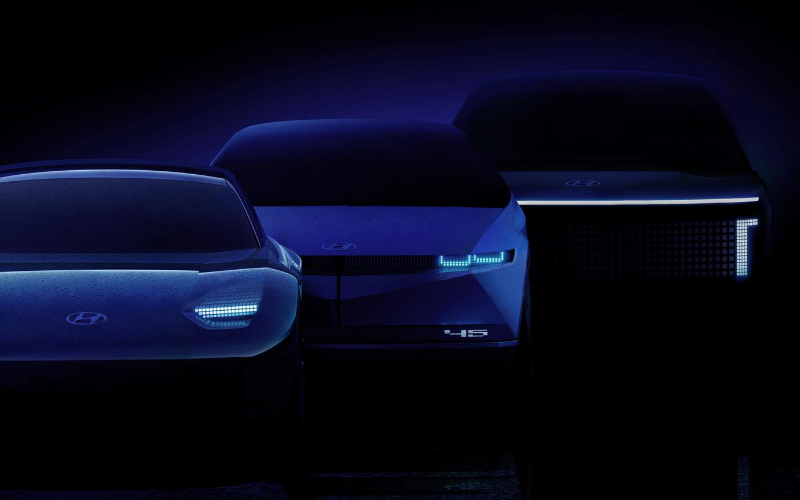 Hyundai has announced that it will have an IONIQ brand specifically dedicated to electric vehicles.
The IONIQ model, which has just been named the best Electric Family Car, was the first Hyundai model to offer three electric powertrains: Hybrid, Plug-in Hybrid and Fully-Electric.
But now, Hyundai want IONIQ to be the name of the brand that represents the company's electric vehicle range.
In line with the brand's vision of 'Progress for Humanity', the IONIQ brand will encompass more EVs to offer drivers a solution to a more connected and environmentally-friendly lifestyle.
Wonhong Cho, Executive Vice President and Global Chief Marketing Officer at Hyundai Motor Company, said: "The IONIQ brand will change the paradigm of EV customer experience. With a new emphasis on connected living, we will offer electrified experiences integral to an eco-friendly lifestyle."
The term 'IONIQ' was first introduced when Hyundai announced Project IONIQ, which was the research plan organised to build and develop more eco-friendly mobility solutions. This project birthed the popular IONIQ model, which was the first ever vehicle in the world to offer three electric powertrains, and since then, the company has been working on growing its commitment to sustainable travel to meet its green mobility goals.
Therefore, the next phase of Project IONIQ is the launch of the IONIQ brand, and Hyundai will be adding 3 new EVs to the range in the coming years.
The first model to sit under the IONIQ brand will be the IONIQ 5, a mid-sized CUV, which will launch early next year. The IONIQ 6 sedan will be added in 2022 and, finally, the IONIQ 7 large SUV will join the brand in 2024.
These new EVs will be inspired by previous Hyundai models, entwining a timeless theme throughout the range. And to celebrate the new EV brand, Hyundai went all out and got the London Eye to light up as the letter 'Q'... truly leading the charge!
Watch here:
The announcement of the new IONIQ brand reinforces Hyundai's aim for Strategy 2025. With Strategy 2025, Hyundai aims to sell 1 million units of battery electric vehicles and take 10 percent share to become a leader in the global EV field by 2025, whilst also aiming to become the world's third largest distributer of eco-friendly vehicles.
For more information on electric vehicles, or to shop the current IONIQ range, click the buttons below.
Learn More About Electric Vehicles