Hyundai IONIQ Named Best Electric Family Car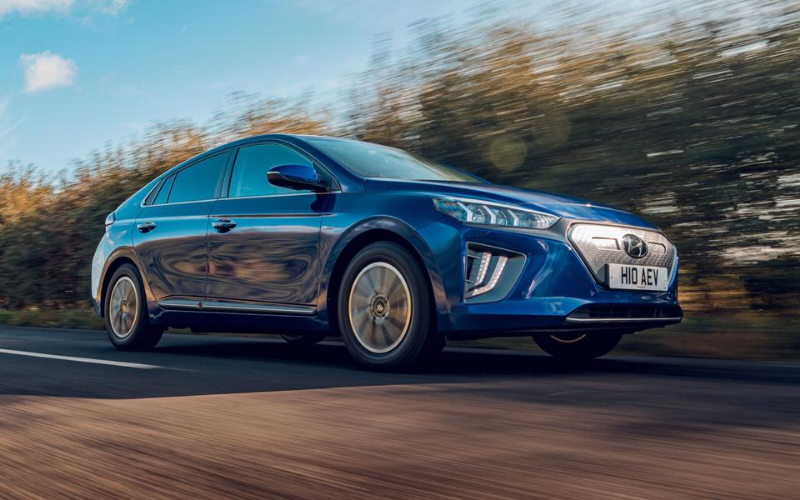 At the first-ever What Car? Electric Awards, the Hyundai IONIQ was named the best Electric Family Car.
From the very start, Hyundai designed the IONIQ to offer three electrified powertrains – hybrid, plug-in hybrid and full electric – and it was the first model in the world to achieve this. Since its launch in 2016, it has won numerous awards and continues to be a firm favourite for many drivers.
What Car? experts praised the IONIQ Electric for its 193-mile range, state-of-the-art technology, and pleasurable driving experience, explaining how the IONIQ offers the whole package for great value for money.
The What Car? team said: "The IONIQ is simply bursting with equipment, too, including heated front seats in our recommended Premium trim... And if anything should go wrong, you've got a five-year, unlimited-mileage new car warranty to fall back on – more than is offered by either Nissan or BMW. All in all, the IONIQ Electric makes the transition to zero-emissions power as easy as possible."
For families, the IONIQ not only enables them the opportunity to make the switch to a greener way of travelling, but it also provides ample space, great connectivity and a comfortable journey to ensure every day is made easier. The 193-mile range is plenty for every day commuting, school runs and weekend trips away, and can be charged at home or on-the-go.
Commenting on the win, Ashley Andrews, Hyundai Motor UK MD, said: "We're thrilled to see one of the world's most trusted consumer brands rating IONIQ Electric at the top of its class, especially compared to some very well-established competition. This year, and into the future, Hyundai will be one of the UK's leading suppliers of electric vehicles, with a range of vehicles delivered to offer exactly the qualities that the team at What Car? has found of IONIQ – they're practical, affordable, innovative and great to drive."
Available to order from £30,950, the Hyundai IONIQ is a great family car and will ensure every journey is completed on zero emissions.