Hyundai Ioniq's electric tech could be used in other models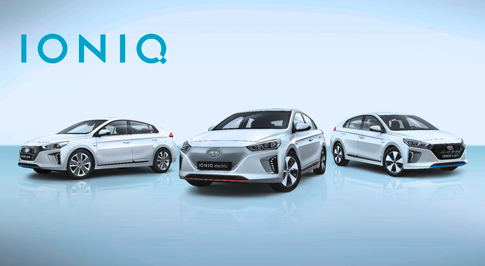 Hyundai have announced that the electric powertrain technology set to be used in its upcoming Ioniq model will potentially filter down to other models.
The Ioniq is the first car from any manufacturer to be offered with a choice of three electric powertrains, with potential buyers receiving a choice between a hybrid, plug-in hybrid, and fully electric vehicle. In the UK, Hyundai expects the plug-in hybrid option to account for around 50% of sales, with the hybrid making up around 35%, and the fully electric version around 15%.
Speaking about whether other upcoming models would receive a similar choice, Hyundai UK's Mark Baxter said that the manufacturer "could potentially look at introducing it into other bodystyles", in particular "C-segment vehicles", but "at the time being, nothing has been confirmed ".
Although exact specifications for the Ioniq are currently being finalised, it's expected that the hybrid will retail from around £22,000, with the plug-in and electric models starting at £27,000 before government incentives.