Hyundai Launches Re:Style 2020 Fashion Collection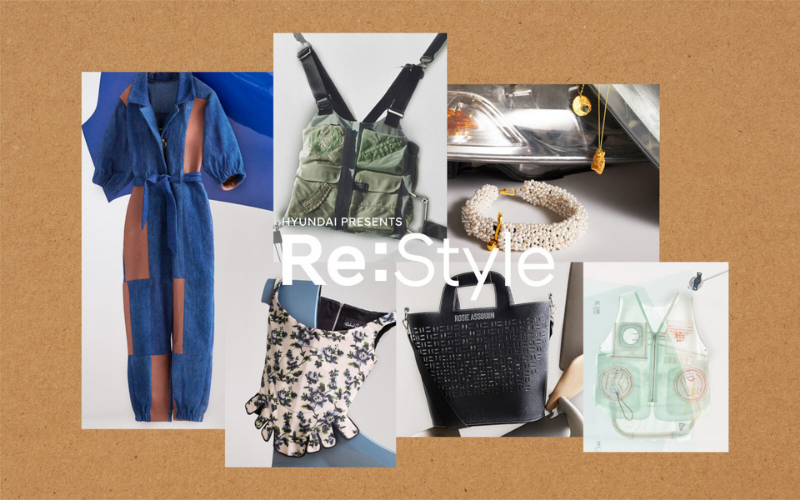 The fashion and automotive industry have joined forces to combat an issue both industries are facing: waste.
Hyundai has partnered with a number of ethical fashion designers and brands - Alighieri, E.L.V. DENIM, Public School, pushBUTTON, Richard Quinn and Rosie Assoulin - to launch Re:Style 2020, which is a sustainable clothing line made from discarded materials, such as airbags and seatbelts.
The collaboration was born through Hyundai's vision of finding sustainable alternatives for products we love and highlights how joining forces with other industries to reuse the waste produced can help create a more sustainable future for us all.
Wonhong Cho, Executive Vice President and Global Chief Marketing Officer of Hyundai Motor Company, explained: "At Hyundai Motor, we understand that ethical consumption and caring for the environment are increasingly important considerations of our customers in the post COVID-19 world. Through Re:Style 2020, we want to offer another way Hyundai Motor can help customers enjoy the sustainable lifestyle they aspire to. By demonstrating that discarded resources can be reimagined into valuable products, Hyundai Motor encourages more industries to see waste as a recreative opportunity and to work collaboratively toward an environmentally accountable and economically efficient future."
Through upcycling, creativity and sharing the same vision, the Re:Style 2020 collection was formed and the collaboration between Hyundai and the fashion community has reimagined "the future of sustainable design and lifestyle," continuing Hyundai's commitment to creating a more sustainable future.
Let's take a look at some of the key pieces from the Re:Style 2020 collection:
E.L.V DENIM designed a jumpsuit made from recycled denim and leather scraps, whilst Richard Quinn recycled an airbag to create a delicate, floral corset.
Public School and Alighieri showcased how even the smallest of details found in a car can be reused to create a masterpiece. Public School's Fuji Technical Vest was cleverly constructed from seatbelt webbing and airbag material, whilst Alighieri used car glass, seatbelts and foam materials, to create a timeless jewellery collection.
Rosie Assoulin transformed vegan car mats and carpeting into a luxury tote bag, with intrinsic cut-out detailing for a high-class finish.
The collection is now available at Selfridges pop-up store in London and online, with all proceeds from sales being donated to the British Fashion Council's Institute of Positive Fashion, which aims to help the fashion industry become more sustainable.
Hyundai is aiming to be the third-largest manufacturer of eco-friendly vehicles under its 'Strategy 2025', with its current IONIQ and Kona models featuring award-winning electric vehicle options for drivers.
The brand has also just recently announced the launch of the IONIQ: a new electric-vehicle brand, which will see new EV models arriving from 2021.