Hyundai reveals six-speed automatic transmission for hybrid vehicles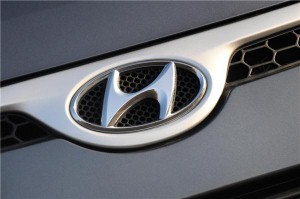 Hyundai is to introduce a new six-speed automatic transmission for its hybrid electric vehicles. It will fuse with electric motors and deliver a range of new technologies that will transform the driving experience. All new future hybrid electric vehicles will be fitted with the unit, including the latest Sonata.

The company explained that this pioneering setup results in nearly all of the hybrid powertrain components being contained within the transmission, which not only helps to cut down on energy losses, but also helps to boost fuel economy.

In addition to that, a new traction motor and electric oil pump has been built-in, while the torque converter has been completely disconnected. Along with a streamlined torsion damper and brand new engine clutch – with fewer clutch drags – all hybrid electric vehicles experience less drag and a more efficient transfer of power.

"The most significant change is within the oil pump system," Hyundai announced last month. "The new transmission with the new oil pump system achieves improved fuel efficiency, by removing the mechanical oil pump causing hydraulic losses and by applying a new electric oil pump which automatically optimises the system according to all driving conditions."

The South Korean car manufacturer is one of the leaders in green automobile technology, abiding by the philosophy that "green energy doesn't have to mean dull performance". You can still design sustainable and environmentally-friendly cars that are stylish and powerful.

Blue Drive is at the core of Hyundai's efforts in becoming the number one manufacturer of planet-friendly cars. It refers to the technology it uses to boost fuel consumption while cutting down on carbon emissions.

Innovation can be seen in the Sonata, which was mentioned above. This outstanding model uses a patented lithium polymer battery, which is 25 per cent lighter, ten per cent more efficient than its counterparts.

"Our Eco-Technology Research Institute is at the forefront of the industry's environmental movement," the company states online.

"Here, our scientists are leading studies and managing our green energy initiatives. They're developing innovative new technologies that will revolutionise every part of our process."

This includes creating solutions that lower air pollution that emanates from exhausts, coming up with new ideas as to how to make electric motors more resourceful and even transforming production (securing more sustainable materials, making manufacturing greener and recycling a lot more).

Hyundai's green efforts also extend further. Its Green Move initiative sees it work with communities all across the world, helping people better protect the environment. This involves, among other things, putting in place recycling schemes, building forests and restoring the habitat of endangered species.