Hyundai to launch new dealer space identity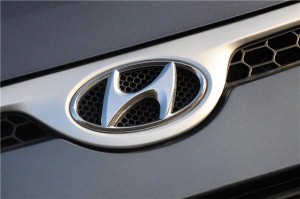 Japanese automobile company Hyundai Motors has begun reinventing its dealer space identity, starting with opening Europe's largest car dealership in Frankfurt. It has 2,466 sq m of showroom space, with a further 2,000 sq m given over to workshops.

The new Frankfurt dealership is located close to Hyundai Motors Europe's headquarters, and will be operated by the company's network partner Delta Automobiles.

Based around appealing to customers on an emotional level, the new dealership is full of natural light and open space, with a bronze-toned exterior. Potential buyers are encouraged to relax on modern furniture around the showroom floor, and research their purchasing options on the dealership's tablet computers. The design philosophy is called the 'EMotion Park" concept.

According to Hyundai Motors Europe's president Byung Kwon Rhim, the new redesign "provides a space for sales and aftersales engagement, and adds a new dimension –where customers can truly experience the Hyundai brand".


The Frankfurt location is the first of 200 European dealerships that are expected to showcase the brand's new look by the end of 2014. The rebrand will be extended to all of Hyundai's 6,000 dealerships worldwide by 2018.