Hyundai to unveil IONIQ electric vehicles at Geneva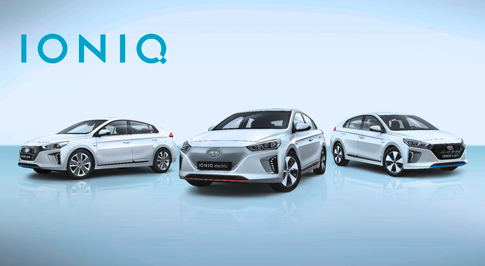 Hyundai has announced that its new electric IONIQ line will receive its European debut at this year's upcoming Geneva Motor Show. The news follows on from initial teasers of the IONIQ line given by the company in December, and from January's unveiling of the IONIQ Hybrid at the Detroit Motor Show.
The IONIQ range features hybrid, plug in hybrid, and battery-electric engines, the first vehicle with a range of these 3 engine choices. The IONIQ Hybrid is set to be the first of the range to go on sale in the UK, and features a 1.6 litre Kappa GDi engine with a supposedly market leading thermal efficiency. Alongside this, as the hybrid IONIQ emits around 79/km of Co2, it will be exempt from road tax charges in the UK.
All IONIQ vehicles will feature advanced safety features, with blind spot detection, adaptive cruise control, autonomous emergency braking, and rear-cross traffic alert capabilities. The vehicles also include a number of connectivity features, including options for Android Auto, Apple Car Play, and Tom Tom live.
The Geneva Motor Show takes place between 3rd – 13th March 2016, with press preview days on the 1st and 2nd.