Introducing the New Peugeot 308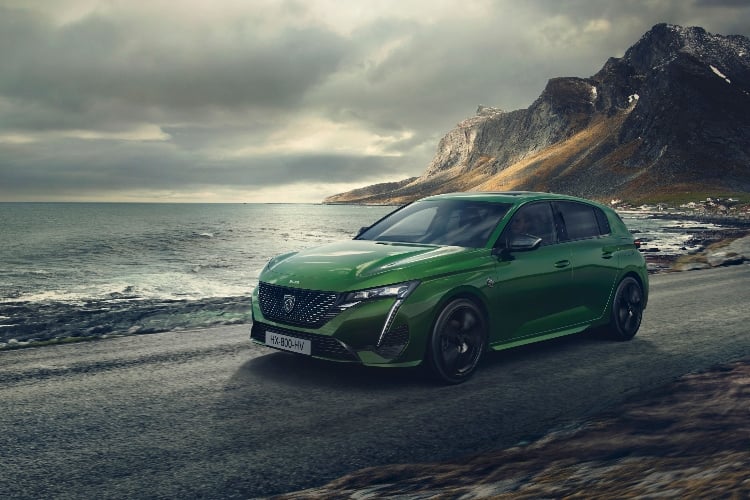 Peugeot has launched the new 308, which features new design features, class-leading technology and plug-in hybrid powertrains.
The new 308 has set the bar even higher for the compact family car segment and will feature Peugeot's new logo, as well as striking new design elements and first-class technology to improve the overall driving experience.
Julie David, Managing Director of Peugeot UK, said: "The compact family car class remains one of the most important and competitive segments - and one in which PEUGEOT has a proud record of success. It is therefore very exciting to be launching the new 308, which is one of the most efficient, practical and technologically advanced offerings in the market. With the addition of plug-in hybrid powertrains for the first time, the new 308 represents another significant step in our commitment to have an electrified variant of every new PEUGEOT model by 2025."
Set to arrive in dealerships later this year, let's take a closer look at what the new Peugeot 308 has to offer.
EXTERIOR DESIGN
Eye-catching from every angle, the new Peugeot 308 features a brand-new design that will make heads turn on every corner.
The newly designed grille is home to the brand's new logo and is complemented by the piercing headlight style.
The wheelbase has been increased which has not only enhanced rear passenger space, but it has also improved the overall look of the car, creating a powerful stance for an unforgettable look. All exterior aspects, including bumpers and door mirrors, have been tweaked to improve airflow and to enhance the dynamic performance.
Customers will have seven colour options to choose from including Olivine Green, Bianca White and Vertigo Blue.
INTERIOR STYLE
Inside, the new 308 offers class-leading space and comfort, with the boot providing up to 1,373 litres of space.
In the rear, passengers can enjoy more legroom for added comfort and the seats have been crafted with high-quality materials for a luxury touch.
TECHNOLOGY
Fully equipped with the latest technology, the new 308 keeps drivers and passengers connected, safe and entertained on every journey.
The Peugeot i-Connect enables drivers to personalise their profiles and wireless charging is installed for added convenience.
As standard, the 308 also features class-leading driver aid systems to enhance safety and performance. From long-range blind-spot monitoring and 360-degree surround-view parking assistance with four cameras to driver attention alert and adaptive cruise control, driving has never been safer and easier than with the new Peugeot 308.
PERFORMANCE
For the first time, drivers will have two plug-in hybrid powertrains to choose from along with traditional petrol and diesel engines too, giving customers the chance to choose how they want to drive.
The hybrid options offer up to 36 miles of all-electric range and deliver convenient charging options to suit a range of lifestyles.
Set to arrive in UK dealerships later this year, make sure to bookmark our news page so you don't miss out on the latest updates.
If you're interested in the new Peugeot 308, make an enquiry online or contact your local Peugeot dealership today.