Macklin Motors Ford Glasgow backs grassroots girls football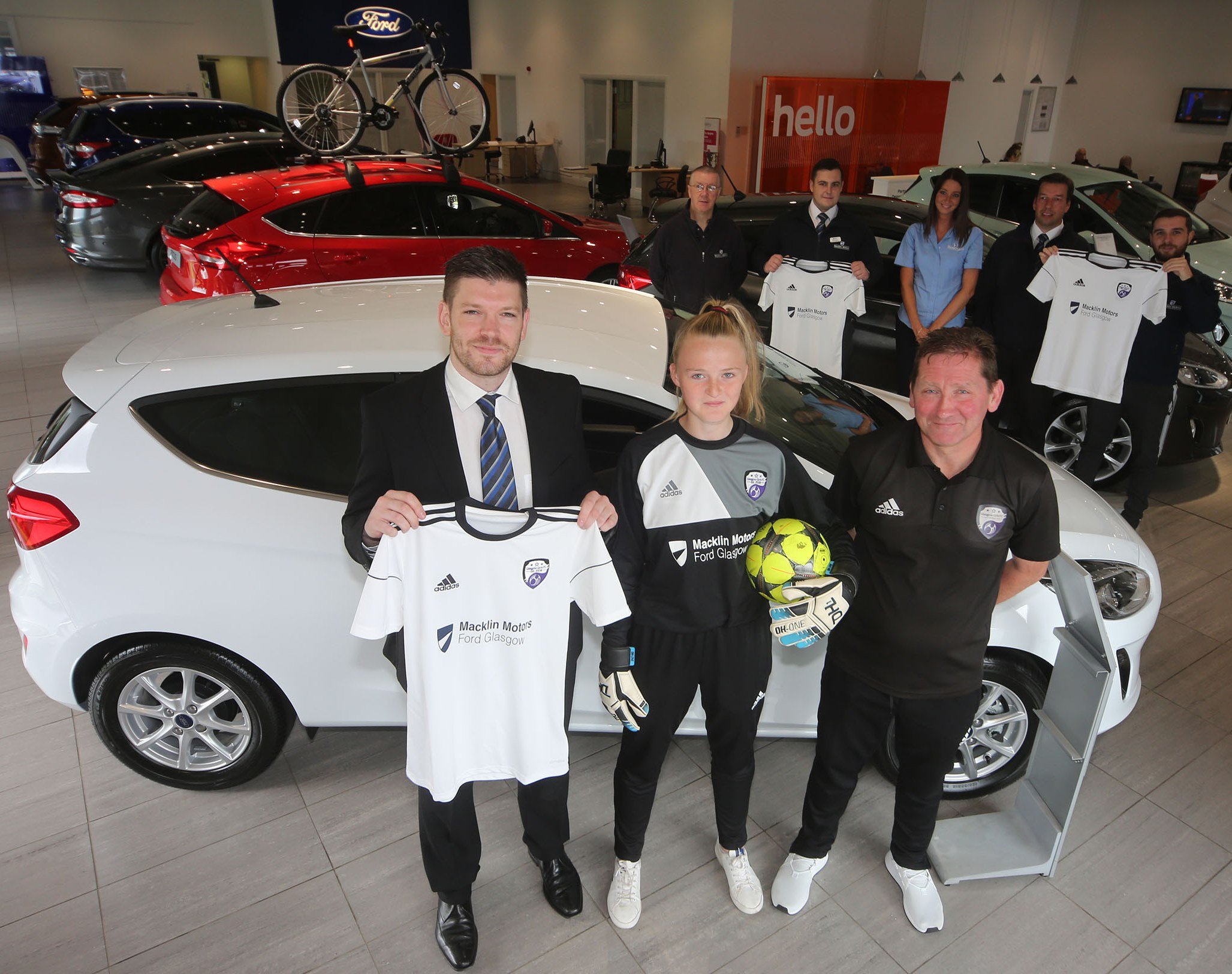 Macklin Motors Ford Glasgow is helping the next generation of female football stars after giving its support to Glasgow Girls FC's Under 13s team.
The dealership, based on Kennishead Road in the city, has agreed to support the team, which will see players wearing a brand new kit during the 2017/18 season.
The squad ended the 2016/17 season as winners of the Scottish Football Association West Region League Cup and hope to repeat the success in the upcoming season.
Will Renton, general manager at Macklin Motors Ford Glasgow, said: "Macklin Motors Ford Glasgow is delighted to support the Glasgow Girls Under 13s. They are a very successful team and hopefully their new kit will help them look the part as well as play it.
"Macklin Motors is a growing company in Glasgow, so when the opportunity came up to partner with Glasgow Girls we couldn't wait to get involved. Girls' football is a growing sport and girls of all ages play at the club which is fantastic. We are delighted to support them and hope to continue the relationship for years to come."
Jim Strathdee, a coach at the club said: "The cost of buying kit for all of the girls in the squad can be very expensive, so it's great to have the support of a local business like Macklin Motors Ford Glasgow.
"The new kit looks amazing and we're all hoping it brings us some good luck as we get ready to kick off the new season."