Macklin Motors Glasgow Nissan continues Thistle support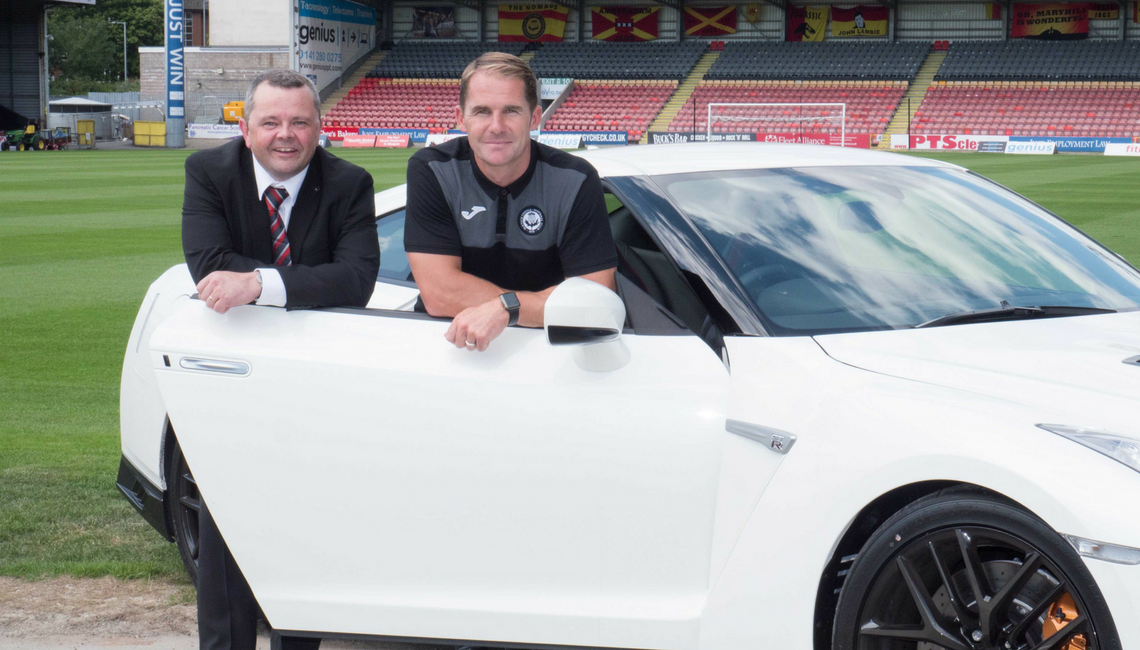 Macklin Motors Glasgow Central Nissan is showing support to Partick Thistle by extending its existing sponsorship for the new season.
The general manager of the dealership, Robert Auld, has a special connection with the team. His father, Robert 'Bertie' Auld, managed the side twice during his illustrious career and is still a favourite with the Jags' fan base.
The Port Dundas Road dealership, which is located just five minutes away from the Jags' Maryhill home, is providing the team with three Nissan Qashqai's for the club's manager, assistant manager and chief executive. In return, the dealership will receive pitchside adverts and programme mentions.
Robert Auld said: "It is so important for us to partner with local institutions that are active members of the community and share similar values to our business. Partick Thistle, is a club which has historical roots, and it has been supporting the next generation of football stars for a number of years, so it was a very easy decision to continue our partnership.
"We can see The Energy Check Stadium at Firhill from the top of our iconic glass tower, so we'll be keeping a keen eye on them throughout the course of the season."
Gerry Britton, Partick Thistle chief executive, said: "It's great to have the support of Macklin Motors for the season. The dealership is located close to the stadium and we always try to partner with businesses that serve the community around the club. We've worked well with Macklin over the last couple of years, so it's great to have them on board once again."