Mazda 6 Update Adds New G-Vectoring Tech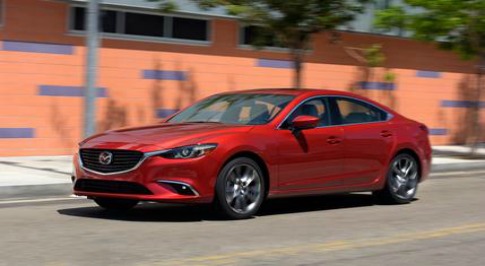 Mazda has announced several key updates coming to the Mazda 6 family car, including the Japanese manufacturer's brand new G-Vectoring Control technology.
'Just what is G-Vectoring Control?' we hear you cry. Well, the complex system essentially controls engine torque to make miniscule adjustments to the cars steering. The end result, after some blindingly difficult to understand engineering, is a car that clings tightly to the road surface and is more comfortable over long distances.
Engine-wise, the Mazda 6 retains the two versions of the 2.0 litre petrol and a further two 2.2 litre diesels. The diesel engines have had a slight tweak, and come with an added sound damper to reduce noise; part of a system Mazda has dubbed Natural Sound Smoother Technology (NSS). The diesel is more responsive than previously, as well.
Comfort seems to be the aim of the game for the Mazda 6, as indicated by refined door seals and new sound-damping materials used in production. Mazda has said wind noise has also been reduced, too. Further changes include a new colour scheme (Machine Grey Metallic), an all-new, all-leather steering wheel, and a new HUD with the Sport-Nav trim.
The revamped Mazda 6 goes on sale in the UK this autumn.