Mustang Mach-E Features Next-Level Sound System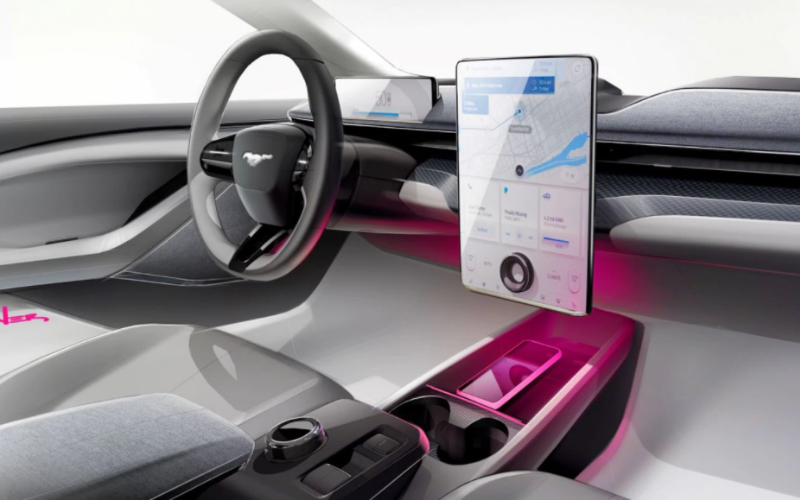 Ford has installed an award-winning design of the *B and O Sound System into the New Mustang Mach-e to meet the preferences of customers.
Whether as a driver or a passenger, we spend a lot of time in our cars, so it's no surprise that great audio and a welcoming interior is a high priority on our checklist when looking for a car.
To meet this demand, Ford has equipped the all-electric Ford Mustang Mach-e with an advanced sound system, which not only delivers a first-class audio experience but also establishes a major style statement and creates a home-from-home feel.
According to Amko Leenarts, Ford of Europe's design director: "Human-centric design is about focusing on all the senses. Sound is an integral part of peoples' lives and has become an integral part of our design too, whether it's for practical business communication or the goosebumps stimulated by musical experiences."
It is the first time Ford has given "such visual prominence" to a sound system, which takes up one third of the Mach-e's dashboard. Different types of speakers are fitted around the cabin, with small speakers (tweeters) mounted on the dashboard and covered with a Heather Grey material for a luxury finish.
The Mustang Mach-e is available to pre-order, with first customer deliveries expected next summer.
Learn More About Electric Vehicles
*B and O Sound System is standard with Extended Range battery option only