New 2017 Mazda CX-5 SUV spotted for the first time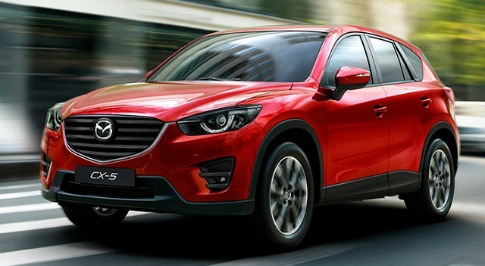 Mazda's upcoming CX-5 SUV has been photographed out on the road for the very first time.
The manufacturer's longest-running model, the fan favourite CX-5 SUV, looks as though it will soon be getting a revamp, after being spotted out testing under wraps. Many motoring companies have given their SUV classes a revamp this year, including Ford, Kia and Volkswagen. The CX-5 has been on sale since 2012, which means it's the perfect time for an upgrade from Mazda.
The CX-5 looks to be sporting an evolution of the brawny body that made the previous iteration such a success, however the shape now has more curves and an angular front grille reminiscent of the CX-3. The interiors are likely to follow a similar path, retaining the essence of the previous generation while refining seating and increasing passenger comfort. The engine is likely to keep the 'SkyACTIV' design, and it is highly possible that a hybrid option will be available as well as the petrol and diesel