New PEUGEOT 308 Wins Women's World Car of the Year Award 2022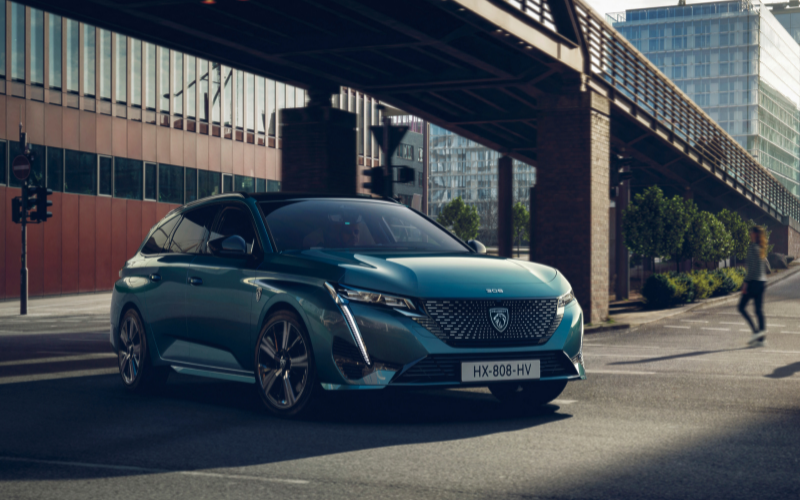 On International Women's Day, the new PEUGEOT 308 has been crowned the Women's World Car of the Year 2022.
The Women's World Car of the Year is a unique affair, being the only automotive awards with a judging panel comprised solely of female motoring journalists. The objective of the awards is to select the best cars of the year across various categories as well as highlighting the role of women in the automotive world.
Voting criteria is based key aspects that affect any individual's choice when purchasing a car – not just women. These features include safety, quality, price, design, ease of driving and environmental footprint.
The panel of 56 female journalists from over 40 countries across five continents crowned the 308 overall winner, out of 65 vehicles in total. After the first round of voting, the best cars across six categories were announced, from these winners the final vote was made. The title goes to both hatchback and sports wagon body styles of the 308.
The new PEUGEOT 308 is the first model to sport the brand's new emblem. It has eye-catching looks, a luxurious interior, plenty of innovative technology and a choice of efficient powertrains, with PHEV, diesel and petrol available currently, and the introduction of a fully electric model coming in 2023.
This is the first PEUGEOT model to take the Women's Car of the Year title, since the award's launch in 2009. The manufacturer has experienced success across various categories in the past, such as SUV of the Year in 2017 with the 3008, and Urban Vehicle of the Year and Urban SUV of the Year in 2021 with the 208 and 2008 respectively. However, 2022 marks the first time PEUGEOT has taken the top title.
Members of the international jury shared some of their reasoning for crowning the 308 overall winner.
Jimena Olazar, Argentina said: "The 308 is not content with simply maintaining and consolidating its success, but is committed to surpassing itself, and it succeeds in doing so."
Etsuko Kusada, Japan commented: "It is easy to drive even in the narrow streets of Japan. Its turbo engine is extraordinary and quiet!"
Hoa Hguyen, Vietnam said: "The most important thing for me is that it has a good mid-range performance and that its automatic gearbox is very smooth."
Keep an eye on our Newsroom for all of your automotive updates. For more information on the award-winning PEUGEOT 308, follow the links below.