Nissan Qashqai Named Best Car for City Drivers at AutoTrader New Car Awards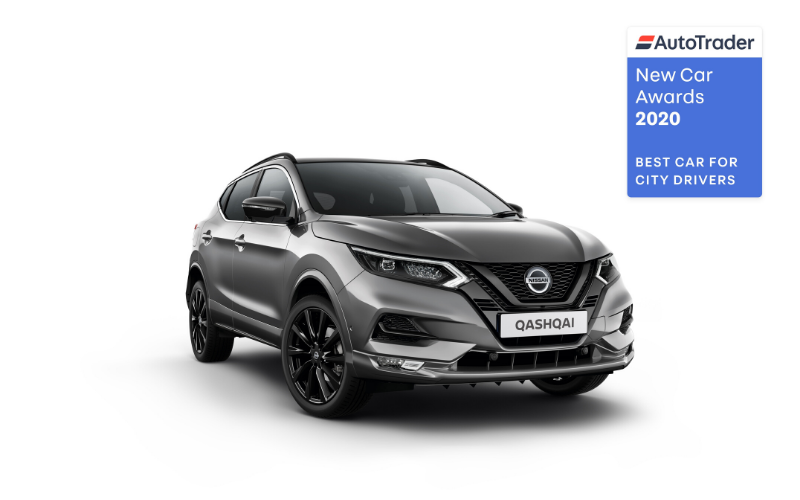 The Nissan Qashqai has been named 'Best Car for City Drivers' at this year's AutoTrader New Car Awards.
The AutoTrader Awards differ to many others because winners are decided by the British public and therefore the champions are representative of what cars are loved by the UK people. 9,000 Qashqai drivers voted for the model to be named 'Best Car for City Drivers', crowning it one of the best city cars on the market today.
Editorial director of AutoTrader, Erin Baker, said: "The Nissan Qashqai takes the honours in a closely fought contest. Running costs are important for city drivers and here the Qashqai is triumphant. With a peerless combination of excellent reliability, space and comfort, the Qashqai is a clear winner."
The first-generation Qashqai was launched in 2007, and since then, it has become a popular choice for many UK drivers and has remained the leader within its segment.
The smart SUV styling combined with the efficient and dynamic performance of a hatchback has made the Qashqai a unique member of the Nissan family. It offers drivers a comfortable and spacious journey, with plenty of practical features to help with family life, including a remarkable 430-litre boot.
For city drivers, the Qashqai is agile and nippy to make inner-city driving easier and quicker. It's quick off the mark, which makes it a great performer at traffic lights and roundabouts, and the impressive engine options deliver a powerful and efficient drive, improving running costs without compromising on power and performance.
Andrew Humberstone, managing director, Nissan Motor (GB) Ltd. added; "Qashqai's winning formula has led the market for crossovers in the UK since day one with more than 600,000 sold to date, many of which are repeat customers. We're absolutely delighted to win this award, not just for recognising Qashqai as a fantastic car for urban drivers, but because it was voted for by thousands of Qashqai owners. They've put their trust in Nissan and are enjoying their purchase decision – that's so important to us."
It really is no surprise that the Qashqai has driven away with this award, and we are sure it will continue to reign the industry as a firm favourite for all types of drivers for many years to come.