Nissan reveal new Kicks model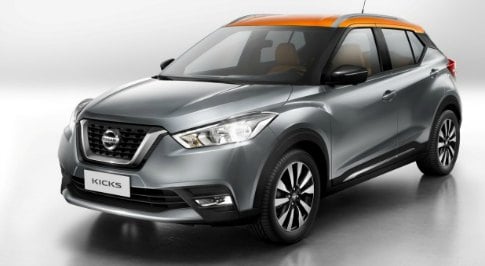 Ahead of its summer launch, Nissan has unveiled the Nissan Kicks; the company's latest foray into the crossover market.
The face of the Kicks was released last month, but Nissan have finally revealed full 360 shots of the new model. Some have described the Kicks as a cross between Nissan's existing X-Trail and Juke models, with comparisons also made to the Renault Captur. Allegedly built on the same base as the Nissan Note, the Kicks will be longer, wider, higher, and generally larger than the Juke, it's most obvious comparison point.
Although a European launch has not yet been announced, with the first release taking place in Latin America, Nissan has stated that "on-going studies for other regions" are taking place. In addition, as a lead sponsor of the upcoming Olympic Games, Nissan is set to showcase the Kicks across Brazil this summer.
Speaking about the model, Nissan's CEO Carlos Ghosn stated that "Nissan invented the crossover in 2003, with the Murano. Since then, we've established our global crossover leadership with vehicles like Juke, Qashqai and X-Trail – which have been great successes. The Kicks will bring Nissan's unique Crossover expertise to more regions."