Nissan Wins Two Awards at the Car Dealer Magazine Used Car Awards 2019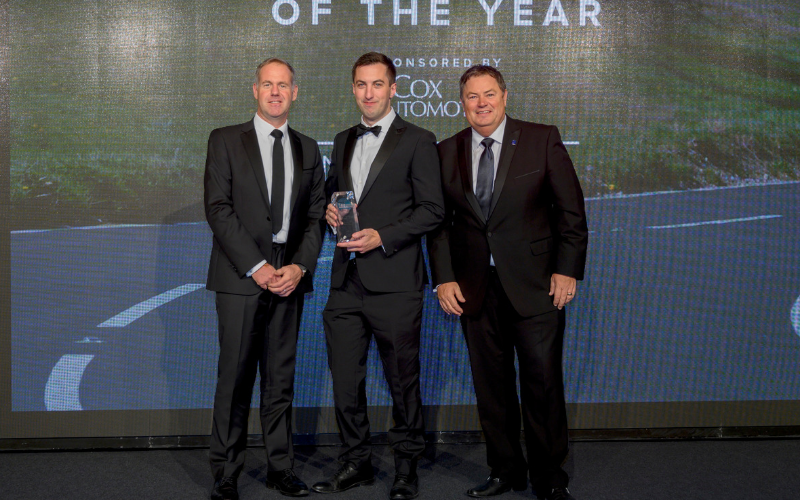 The 2019 Car Dealer Magazine Used Car Awards was held in London, on November 25th, to celebrate the businesses, people and cars within the used car industry.
It was a double win for Nissan, with the Micra being recognised as the Used Small Car of the Year and the GT-R named Used Sports Car of the Year.
Data from Auto Trader UK, including days to sell and desirability, and records from Cap HPI, including at the three-years and 30,000 miles mark, were used to decide which models should be contenders.
The spacious interior and excellent finish of the Micra was recognised, along with the technology the model features. Specifically, the judges were impressed with the Lane Intervention and Around View Monitor camera system, which tends to be found in the brand's larger models.
James Baggott, the founder of Car Dealer Magazine, said: "The Nissan Micra was the clear winner in the Used Small Car of the Year category for 2019. Many tell us it is popular with drivers at each end of the age spectrum in particular – younger and older motorists. It does very well in terms of residual values and disappears from dealers' forecourts very quickly."
As for the GT-R, the style, handling and performance continue to make this model a fast seller within dealerships.
James added: "We love the Nissan GT-R at Car Dealer Magazine. Its distinctive Japanese style, impressive levels of performance and impeccable track-going credentials mark it out as a true winner and a top performer in the used car stakes."
It's got the looks, the power and the desirability to be the most popular used sports car for customers.
Matt Duncan, the Used Car Manager at Nissan Motor Limited, collected the awards and said: "It's an honour to pick up not one but two awards on behalf of Nissan tonight. They're a testament to our dealer network who work tirelessly to ensure vehicles are prepared to a very high standard and customers get the best advice when choosing either a new or used model."