PEUGEOT Announce Improved Driving Range for the e-2008 Alongside Model Upgrades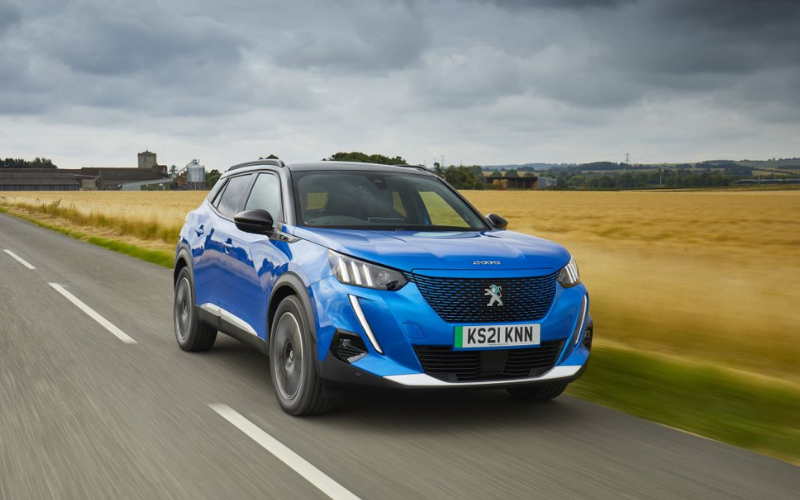 PEUGEOT has improved the range of its e-2008 model through the implementation of a number of additional efficiency measures. The trim line-up has also received a number of fresh styling upgrades.
The efficiency developments mean that the fully electric e-2008 will see its range increase from 206 miles (WLTP) in previous models, to 214 miles (WLTP) in newer, 2022 models.
In order to achieve this uplift in range, a number of tweaks have been made. All 17-inch tyres fitted to the e-2008 have been upgraded to 'A+' class, to reduce rolling resistance. A mechanical development in the gearbox is also set to optimise range on motorway journeys. Lastly, a new heat pump will work alongside an interior humidity sensor to optimise the energy efficiency of the heating and air conditioning systems.
PEUGEOT has also worked to streamline the available trim levels across the 2008 range, in response to customer feedback. The PEUGEOT 2008 and e-2008 will now be available in: Active Premium, Allure Premium, GT and GT Premium specifications, with the Allure trim no longer available as an option.
A number of subtle styling changes have been made on the interior and exterior of 2008 and e-2008 models. New 'Black Diamond' door mirror covers finished in Nera Black Metallic paint, are now standard across Active Premium and Allure Premium models – a feature which was previously only available on GT and GT Premium models. A+ tyres are also included as standard on Allure Premium and GT models as of 2022.
The PEUGEOT e-2008 will continue to be powered by a 50kWh battery with a 100kW electric motor, capable of 214 miles of range from a single charge. A 0-80% charge can be completed in just 30 minutes, making it practical when on the go. Plus, with zero tailpipe emissions, the e-2008 achieves a 0% BIK rate, which makes it ideal for business and fleet customers.
To find out more about the e-2008 and 2008 models, contact your local PEUGEOT dealer to arrange a test drive today.
Contact Your Local PEUGEOT Dealer