Scotland has Opened its Largest Electric Vehicle Charging Station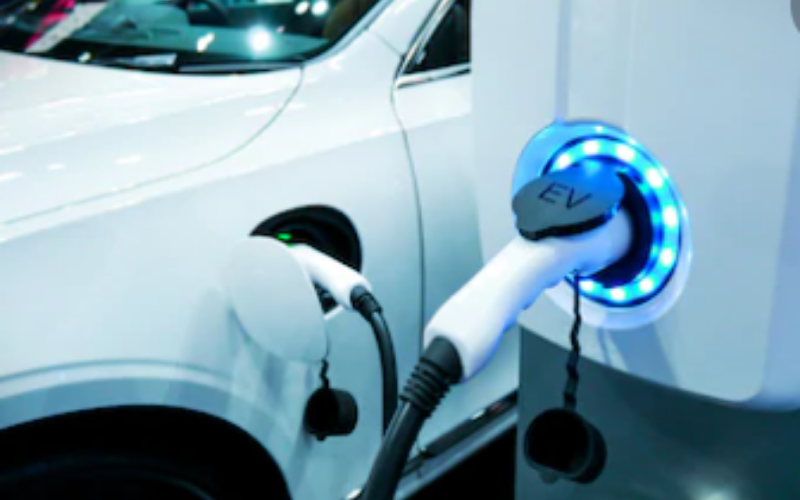 Scotland's largest electric vehicle charging station has opened in Falkirk, increasing the town's charging points by 70%.
The £1.4 million facility, which has been funded by Falkirk Council, the Scottish Government and the European Regional Development Fund, is based at Falkirk Stadium and has the capacity to accommodate 26 electric vehicles.
Michael Matheson, Cabinet Secretary for Transport, Infrastructure and Connectivity, said: "I'm pleased we've been able to support their leadership through our Low Carbon Travel and Transport Challenge Fund which has helped finance this impressive charging hub here at Falkirk Stadium through the European Regional Development Fund."
Featuring 10 rapid chargers and 16 fast chargers, the station is in prime location between Edinburgh and Glasgow and is not far from the M9.
Commenting on the opening, Michael Matheson said: "I know that this facility is already greatly appreciated by people visiting and living in Falkirk who have made the switch to electric vehicles and are already experiencing the many benefits that they bring."
Over 30 per cent of the required electricity to power the facility will be generated from the solar canopy that has been built in, which is made up of 1272 panels covering an area of over 2000 square metres. This infrastructure will help save 75 tonnes of carbon per year, offering a greener solution to providing electricity, whilst keep EV drivers on the move.
As Scotland continue to aim for the phasing out of petrol and diesel cars by 2032, Michael Matheson explains how this new charging station helps meet this goal: "This hub supports the Scottish Government's bold ambition to phase out the need for new petrol and diesel cars and vans by 2032. The Low Carbon Vehicle Hub here in Falkirk marks the beginning of the Electric A9 which we continue to develop. The EA9 expands and builds further resilience into our existing ChargePlace Scotland infrastructure."
The facility will be open every day of the year and will provide a 24-hour service for electric vehicle drivers, with payment made through a ChargePlace Scotland account.