The Best Cars for New Drivers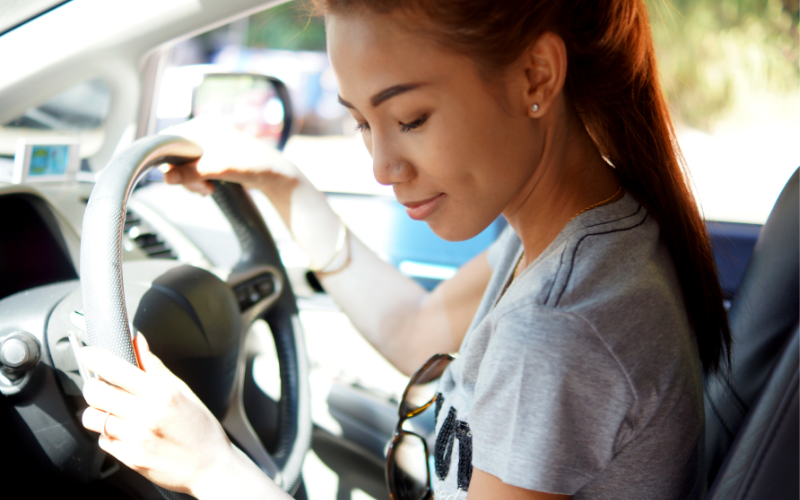 Young drivers looking to buy a car will most likely be after something that is cheap to purchase, run and insure, easy to drive, and of course, safe.
But, with so many different makes and models to choose from – along with fuel types, insurance groups, and tax bands to consider - picking the right car might not always seem easy.
So, we've put together a handy guide on the best cars for young drivers. If you're unsure of what you should be looking out for to guarantee a great deal on a new car, take a look below.
Insurance Group
A car's insurance group is an important consideration for young drivers. It can often be the case that young drivers set their heart on a specific car, only to find that their insurance quote is above what they can realistically afford.
Car insurance groups are rated from 1 – 50 with 1 being the cheapest and 50 the most expensive. In general, a car's insurance group is determined by the price of the vehicle, engine size, fuel type, age, and desirability. Cars that sit in lower insurance groups include the likes of the Vauxhall Corsa 1.0, Ford Fiesta 1.0 and Hyundai i10 1.0 - affordable city cars with small engines and low spec.
At the other end of the scale are cars that sit in high insurance groups, such as the Audi Q7 and Jaguar F-Type – these vehicles tend to have larger engines and a performance focus. Though attractive, these will be difficult to insure within your first few years on the road. Don't worry about insurance groups cramping your style though – there are plenty of fantastic cars for young drivers that still fall into low insurance groups.
Road Tax
Road tax is another important consideration when looking for the best car for young drivers. You need to pay tax when the vehicle is first registered and this will cover the car for 12 months. The amount you will have to pay will depend on the vehicle's CO2 emissions. Rules were updated in April 2021, so be sure to check out the latest Government guidelines on vehicle road tax for the most up-to-date information.
Fuel Type
It's also important to consider fuel type in your search for a new car. Choosing between petrol, diesel, hybrid or electric will really depend on what types of journeys you will be making most often.
Modern petrol and diesel engines are both super-efficient and offer a smooth drive, but each fuel type is better suited to different needs. Diesel-powered cars are the better choice for high mileage drivers. If you commute or work away from home and spend considerable time on the motorway, then a diesel car will be better suited to your needs, as they are more fuel-efficient on longer journeys. Petrol engines, meanwhile, are fine for any young driver who is going to cover less than 15,000 miles per year.
Additionally, if you're looking for an eco-friendly drive, a hybrid or fully electric vehicle may be an option to consider. These vehicles do tend to have higher upfront costs, although you will be able to make savings on fuel and road tax costs compared to diesel and petrol models. If you'd like more information about electric and hybrid cars, check out our electric vehicle hub.
Best Cars for Young Drivers
We've pulled together three cars which we think are all great options for young drivers. Each has its own unique set of benefits - so we're super confident you'll be able to find a car that matches your specific needs.
Vauxhall Corsa
The Vauxhall Corsa is always near the top of sales charts for new cars in the UK. Affordable, reliable and with a smart style, this supermini is a firm favourite for young drivers.
The compact design makes city driving a breeze – but the wide rear means there's still ample room for five people inside, with plenty of boot space too.
- Road tax: £130 a year
- Fuel efficiency: 48-69 mpg combined
- CO2 emissions: 93g/km
- Insurance group range: 3-30
- Euro NCAP Safety Rating: 4/5
Ford Fiesta
Reliable, safe and great-value. That's what we think of the Ford Fiesta - and why we know it's a solid choice for young drivers. Another car that is always near the top of the UK new car charts, the Fiesta has always been one of the most loved models from the American manufacturer.
The Fiesta is a fun drive; with light steering and simple controls, drivers will look forward to getting behind the wheel. It also has a striking design with a real sporty feel – inside and out.
- Road tax: £150 a year
- Fuel efficiency: 40-66 mpg combined
- CO2 emissions: 102g/km
- Insurance group range: 2-16
- Euro NCAP Safety Rating: 4/5
Hyundai i10
This compact car is a perfect choice for young drivers. It's economical, reliable and can handle itself well on the open road, despite primarily being a city car. Plus, due to its super small size, parking and tight manoeuvres will be an absolute breeze.
Inside, you'll find a fair amount of tech as standard and there's actually more space than you might first think! It will comfortably seat five people and there's ample boot space – one of the biggest boots in the city car market at 252l.
- Road tax: £150 a year
- Fuel efficiency: 46-56 mpg combined
- Insurance group range: 1-7
- Euro NCAP Safety Rating: 4/5
So, whether you're looking for your first car or just a great car that is affordable to purchase and run, we hope this guide has given you an idea of what to look for.
If you'd like more information on the best cars for young drivers, feel free to get in touch with your local dealership and a member of our team will gladly assist.
*Disclaimer: MPG figures are obtained from laboratory testing, in accordance with 2004/3/EC and intended for comparisons between vehicles and may not reflect real driving results.