The Hyundai i30 N Wins The 'Driver's Choice' Award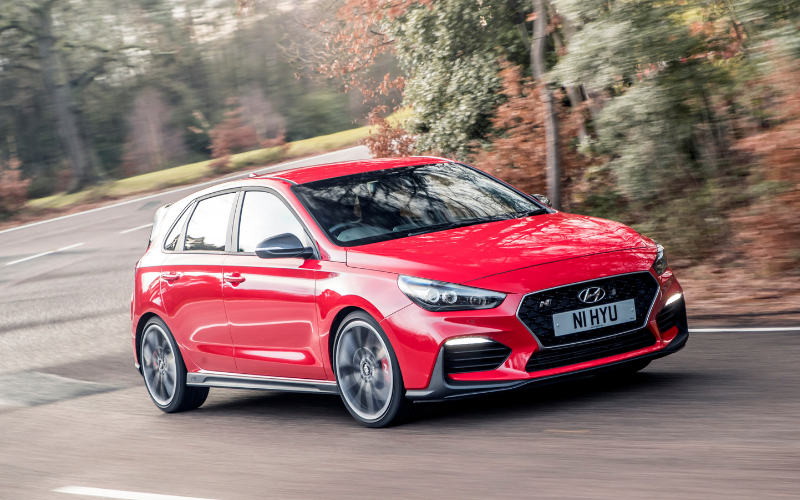 The Hyundai i30 N won the 'Driver's Choice' category at this year's Business Car awards.
Hyundai scooped the award for their high-performance model due to its appeal to drivers, price point and low running costs.
Business Car stated: "Hyundai might not be a brand traditionally associated with desirable performance cars, but the i30 N, available as a hatchback or sleek fastback, drives better than many more expensive hot hatches. As a halo model, it's prompting people to think again about their perceptions of Hyundai."
Powered by a 2.0-litre turbocharged engine, the i30 N offers drivers a powerful and exhilarating drive.
The i30N also includes top safety features, including Forward Collision-Avoidance Assist, Lane Assist and a Drive Attention Warning system.
Not only did Hyundai receive recognition for one of its acclaimed models, but the brand was also named as the 'Most Improved Fleet Manufacturer' at the 2019 Business Car awards, giving Hyundai double reason to celebrate.
Director of Fleet, Michael Stewart, said: "To win the Most Improved Manufacturer is a testament to the hard work of the Hyundai Fleet team and to our dealer partners and is proof that the improvements we have made to our infrastructure really are starting to pay dividends. I strongly believe that Hyundai now has the necessary framework in place to further build upon on its success in the fleet sector. It's also fantastic to see the i30 N recognised as a worthy fleet vehicle for the enthusiastic driver – they really are a lot of fun to drive!"
This achievement for Hyundai reinforces the brand's excellence and dominance within the automotive industry and is a great success for the company.