The Vauxhall Corsa Was the UK's Best-Selling New Car in 2021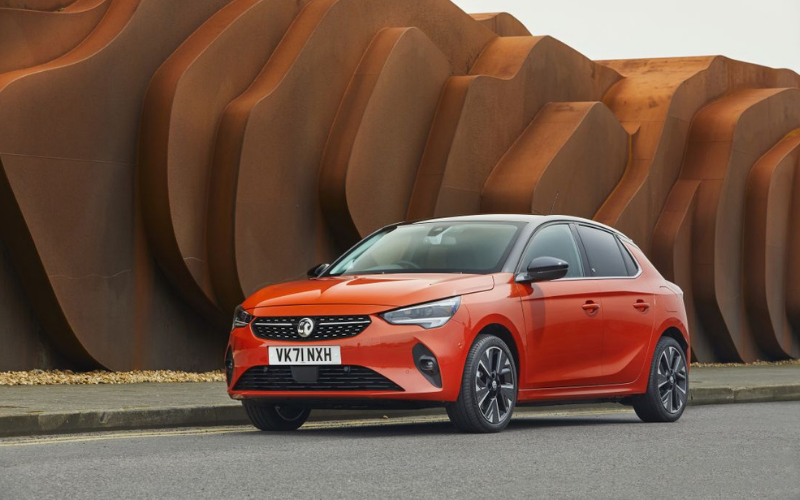 The Vauxhall Corsa was officially the best-selling new car in the UK last year, according to figures released by the Society of Motor Manufacturers and Traders (SMMT).
With 40,914 registrations, the popular supermini outsold every other model, with the second best-selling car, the Tesla Model 3 6,131 registrations behind.
The Vauxhall Corsa has dominated UK roads since its introduction in 1993 and is always near the top of new car sales charts. There have been five generations of the Vauxhall Corsa since its introduction, and over 2 million models have been sold in the UK in this time.
Its compact design means it can easily navigate busy streets and perform tight manoeuvres, however, there's still plenty of room for five people plus luggage inside. Affordable, cheap to insure and reliable, the Vauxhall Corsa appeals to a range of drivers; from individuals searching for their first car, to families looking for a sleek hatchback.
The latest generation Vauxhall Corsa comes with the option of a fully electric powertrain or advanced and efficient petrol and diesel engines.
The all-electric Corsa-e also had a successful year in 2021; being named among the top 10 best-selling small electric vehicles in the UK, with 5,605 registrations. Corsa-e sales increased by 97% in 2021 compared to 2020 figures.
The most popular colour among Corsa models sold in 2021 was Quartz Grey, followed by Jade White and Diamond Black.
Vauxhall has continued to expand its electric offering across its car and LCV line-up – already providing five fully electric models, and after the launch of the All-new Astra later this year, two plug-in hybrid models. Vauxhall is on track to offer an electrified variant across its entire model line-up by 2024 and has committed to only selling electric models from 2028.
To find out more, follow the links below:
Find your Local Vauxhall Dealer
Browse New Vauxhall Corsa Offers