Three New Hyundai Variants Teased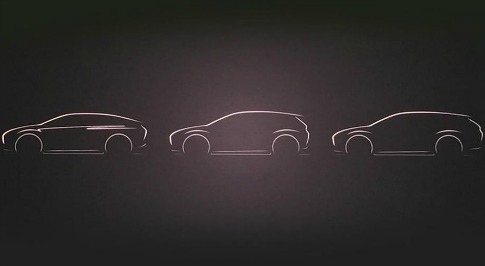 The new Hyundai i30 five-door hatchback has been launched, and with it, the rumour mill has started turning for at least three new model options.
During the showcase of their new car, the i30, Hyundai have teased the motoring industry with a brief glimpse of a PowerPoint slide showing the outlines of 3 cars. The car silhouettes appear to be that of the eagerly anticipated 'N' performance edition; a four door fastback; and an estate.
The image was shown to the press in Frankfurt, at the South Korean manufacturers research and development centre. Dennis Elsweier Hyundai Europe's product marketing manager, commented that the teased cars were part of 'a firework of new models to come in the next couple of years.'
The 'N' is especially excited to Hyundai fans, having been spotted testing at Hyundai's Nurburgring development centre. The finished car will be on show at the 2016 Paris Motor Show. The hot-hatch will put out somewhere between 240bhp and 260bhp, and will proudly feature a twin-exit exhaust and larger brakes.
Keep an eye out at the Paris Motor Show!