Transport Scotland Funding Interest-Free Electric Vehicle Loans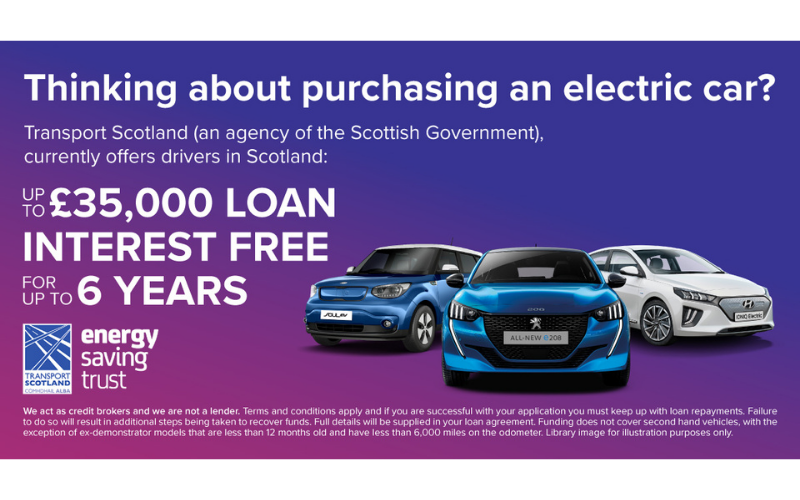 Transport Scotland, which is an agency of the Scottish Government, is currently offering drivers an interest-free, electric vehicle loan, in a bid to help people purchase a new, fully-electric vehicle.
The loan enables drivers to receive:
1) Up to £35,000 to cover the cost of purchasing a new electric vehicle
2) Up to £10,000 to cover the cost of purchasing a new electric motorcycle or scooter
The EV or motorcycle/scooter that the driver chooses should be the only plug-in vehicle they own and it must be eligible for the EV Government Grant, which means if it is priced above £50,000, drivers won't be able to use this loan to purchase it.
The loan also doesn't cover used EV models, unless it is an ex-demonstrator that is less than 12 months old and has less than 6,000 miles on the clock.
The only payment applicants should have made towards the fully-electric vehicle is the initial deposit before receiving a loan from the Transport Scotland programme.
Drivers will have up to 6 years to repay the loan, with no added interest for extra peace of mind.
For more information and advice on how to apply, please call your local Home Energy Scotland advice centre on freephone 0808 808 2282.