Triple Win For Hyundai At The 2022 DrivingElectric Awards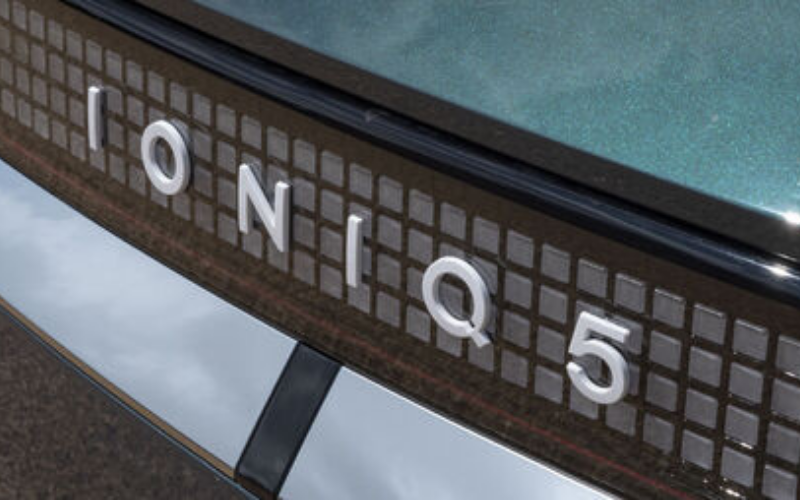 The Hyundai IONIQ 5 has been crowned 'Best Long-Distance Electric Car' by DrivingElectric and was also presented with a special Technology Award.
At the same ceremony, the Hyundai TUCSON was named 'Best Family Hybrid Car.'
Richard Ingram, DrivingElectric Editor, commented: "Several models now manage more than 298 miles on a charge, but few match this with 800-volt ultra-rapid charging.
"The Hyundai IONIQ 5 goes further still by offering a truly spacious cabin and a comfortable ride; the DrivingElectric judges were unanimous in naming it our favourite long-distance electric car."
The IONIQ 5 was awarded a second accolade by the judging panel – the Driving Electric Technology Award.
Facing tough competition, the Hyundai TUCSON was selected over a wide array of rivals from almost every major manufacturer.
Seamlessly blending carbon-footprint-reducing technology with peerless driver and family appeal, it is no surprise that the TUCSON took the title of 'Best Family Hybrid Car.'
Richard Ingram, DrivingElectric Editor, commented: "Hybrids are proven to lessen environmental impact and lower running costs, but none makes such light work of family duties as the Hyundai TUCSON SUV.
"It's spacious, economical and good to drive, plus it comes loaded with technology – a worthy winner of DrivingElectric's Best Hybrid Family Car for 2022."
Continuing a remarkable year for Hyundai, the trio of awards won at the 2022 DrivingElectric Awards can be added to a list of accolades received by the brand earlier this year.
Ashley Andrew, Managing Director, Hyundai Motor UK, commented: "What makes the 2022 DrivingElectric Awards so pleasing is that they are bestowed by a judging panel that knows electric and hybrid mobility inside out and tests every product the industry has to offer.
"At Hyundai, we pride ourselves on being at the forefront of sustainability, delivering future-focused products that excel for our customers today. It is always immensely gratifying to have that critically confirmed by the experts."
Keep an eye out for more Hyundai updates in our newsroom.
Shop our fantastic range of new Hyundai IONIQ 5 deals, here:
Shop our fantastic range of new Hyundai TUCSON deals, here: