What To Expect From The New Hyundai i10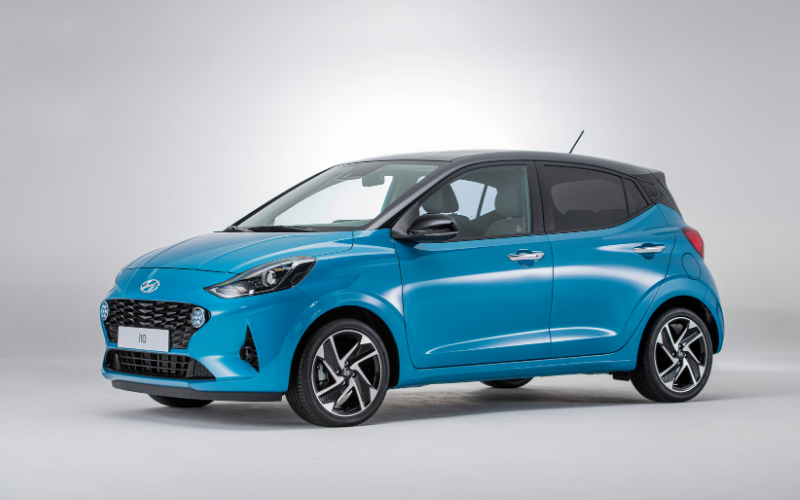 Hyundai's all-new i10 goes on sale on the 18th of January, but what can we expect from the updated model?
From the inside out, the award-winning city car has had a makeover, and it's better than ever before.
Ashley Andrew, Managing Director at Hyundai Motor UK, says the all-new Hyundai i10 is "bigger, smarter, safer and better looking."
Visually, the Hyundai i10 features a lowered roof, wider body and a longer wheelbase, enhancing the model's proportions for an agile and sleek finish, perfect for nipping around town, tackling sharp corners and driving on narrow streets.
There's also a choice of 10 colours to finish the exterior. From a fresh Polar White to a fierce Dragon Red option, the Hyundai i10 is adaptable for everybody, giving customers a great selection to choose from to make sure they are getting the look they want.
Inside, the i10 has been changed, but this has not compromised the vehicle's reputation of being convenient and usable. Including an array of advanced technology such as DAB radio with 3.8" display, Bluetooth, air conditioning, electric windows and cruise control, the all-new i10 has been modified to enhance the overall driving experience.
The i10 also features top of the range safety features including, Lane Keep Assist and Forward Collision Warning System with integrated Autonomous Emergency Braking, putting passenger's safety first and giving them the confidence that the new and improved i10 will keep them safe on every journey.
Depending on the individual's preferences, there is a choice of trim levels to choose from, enhancing connectivity and style. Whether it's bigger alloy wheels drivers want or more tech to keep them better connected, the different trim levels offer customers the chance to tailor the i10 to their needs.
Starting at £12,495, the all-new Hyundai i10 offers an affordable price range, and the size and design are perfect for urban drivers or for those who have just passed their test. Agile, nippy and super stylish, the all-new Hyundai i10 goes on sale on the 18th January, and we're pretty sure it will be dominating the city streets in no time.