Why Choose The Outlander PHEV As Your Next Mitsubishi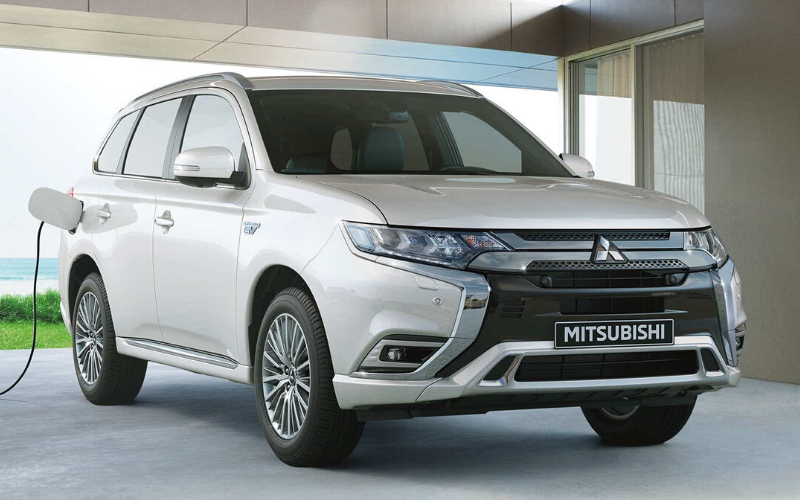 Are you thinking of purchasing a new Mitsubishi but struggling to choose which model to go for?
With so many fantastic Mitsubishi models to choose from, we can understand why it is a difficult decision.
However, the Outlander PHEV is a strong contender and here's why you should choose it as your next Mitsubishi.
Deemed a 'revolutionary Plug-in Hybrid SUV', the Mitsubishi Outlander PHEV ticks all the boxes and is a great choice for 'families and businesses alike.'
Range
When it comes to the Mitsubishi Outlander PHEV, you can say goodbye to range anxiety. The combination of a 2.4-litre engine and an electric battery means you'll have the power to go the distance. With an all-electric range of 28 miles, you'll be able to complete those daily drives without releasing any emissions, helping the environment whilst you drop the kids off at the school gates!
The Outlander PHEV also captures kinetic energy through regenerative braking which helps to restore the energy levels, giving you peace of mind on every journey.
Charging
Charging has never been easier with the Mitsubishi Outlander PHEV. There are several ways you can charge your Plug-in Hybrid, giving you the convenience to fit recharging into your lifestyle.
Everyone has access to a 3-pin plug socket at home, and this is one way you can recharge at home! Simply plug-in and let your Outlander PHEV recharge overnight! Alternatively, if you have access to off-street parking, you can have a Dedicated Home Charger installed outside where your vehicle will recharge in 4 hours!
There's no need to worry about charging when you're out and about either. On long journeys, most service stations have rapid chargers installed, which will re-energise your PHEV to 80% in as little as 25 minutes, giving you plenty of time to run in and grab a coffee while you wait!
You can even kill two birds with one stone when you're out running daily errands, or even at work! Most supermarkets, workplaces and shopping centres have fast chargers installed, which take up to four hours to recharge your PHEV. This means that whilst you're out ticking things off your to-do list, you can charge your car at the same time – it's a win, win!
Interior
Spacious, comfortable and full of the latest tech, the interior design of the Outlander PHEV will make it the best drive of your life.
With plenty of legroom and headroom, all passengers will have the space they need to sit back and relax on every journey, keeping the kids out of each other's personal space to avoid any squabbling! The boot also offers ample room to pack in everything, including the kitchen sink, with 463 litres of space.
The seats have been designed with you in mind. The driver's seat features a power lumbar support function, whilst the rear seats have been designed to be more supportive too, so you can say goodbye to any aches and pains after a long journey!
Safety
There's nothing more important than keeping you and your passengers safe, and the Mitsubishi Outlander PHEV will help do just that!
Packed with exceptional safety features, the Outlander PHEV will be an extra pair of eyes for you, helping to keep a safe distance from other road users, as well as keeping you in the right lane at all times.
Towing
Whether you've got a caravan, speedboat or trailer, the Outlander PHEV takes towing to the next level! With a braking towing limit of 1500kg, the Outlander PHEV has the strength and power to add extra cargo on the back!
There are so many reasons why choosing an Outlander PHEV as your next Mitsubishi is a good idea, and this blog only shows a snippet of the possibilities. Not only will you be contributing to helping the planet, but you will also save money on running costs, as well as having a vehicle that is practical, powerful and safe, to make sure you get to where you need to be!
So why not come and find out for yourself and see why you should choose the Outlander PHEV as your next car by booking a test drive today!